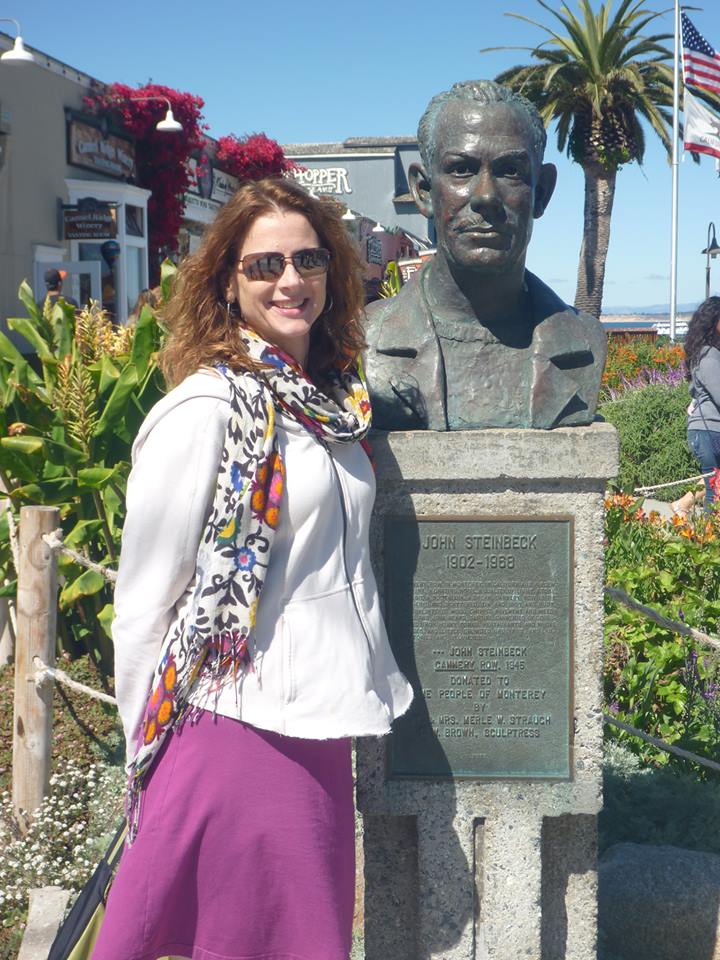 Where are you from and what is your earliest memory of a library?
I am a proud Denver native, and have been lucky enough to visit most of the DPL branches. I remember walking to the Ross-Cherry Creek branch after school at Bromwell Elementary and loading up on books to read for fun - not for school. I checked out The Peculiar Miss Pickett by Nancy R. Julian in 1st grade -- and I still have it. Goodness, what the fine on that must've cost my parents!
What does the library mean to you and/or your family? 
A ticket to the universe. Seriously. Where else can you get music, literature, movies, art, community, comics, storytelling, research assistance, internet access, business help, a laser cutter, a 3-D printer, a sewing machine, a class on WordPress, a pass to the Museum of Nature and Science AND to the state parks – all in one place? There is something for everyone, in every stage of life and circumstance. It's true: you're welcome here. 
What is your favorite way to use the library?
I always have my nose in a library book. As a child through young adulthood, I used the library to learn and escape, to explore worlds and experiences unlike my own. As a student, I used it to find new music, movies, and stories previously unknown to me; as a safe, comfortable place to study, research, and connect with others. As a parent, I used it to learn what the heck I was supposed to do with these new little people in my life, enrich the growth and learning of my own daughters, and instill a deep love and appreciation of reading for fun. As an adult, it seems I am using it again - or still - as a place for learning, entertainment, growth, and community connection. 
What programs are you particularly interested in at DPL and why do you give?
The depth and breadth of the programs at DPL continue to astound me: the Plaza Program; BizHub; small business and entrepreneurial support; After School is Cool; ideaLABs and makerspaces; music and video recording studios; the Western History department and its art, maps, and genealogy resources; free access to computers, Wi-Fi, job searches, and community resources - the list seems never-ending. I personally access a good deal of free eBooks and audio books, which I know are expensive to acquire. I give to support these programs, certainly, but the main reason I give is to keep the library free and relevant to all. 
What are you reading these days? 
I am reading Doing Justice by Preet Bharara and loving it, and I am seriously trying to read Steppenwolf by Hermann Hesse for Book Club, but I am failing miserably, tbh! I've renewed it twice!