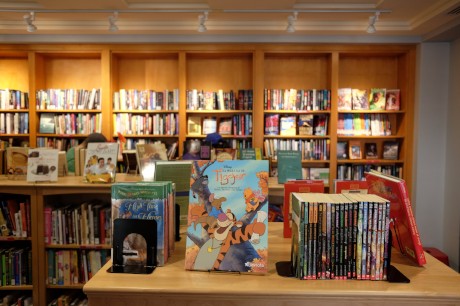 From monthly gifts to planned gifts to used books, our team can help you find the perfect fit.
Every gift, in every way, helps support the Denver Public Library's programs and services. Your support is a testament to why libraries are highly relevant in our changing world, serving as beacons of knowledge in our community.
Ways to Give
Join now as a Friend and receive benefits to enhance your library experience while giving back at the same time.
Make a One-Time Gift for Library Giving Day, April 10
Make a single tax-deductible gift to the Friends Foundation today. Because of you, the library is stronger. We couldn't do it without your support.
Monthly giving is the best way to provide a reliable source of funding for the Library and shows your ongoing dedication to our work while budgeting your support throughout the year.
Give a gift with impact and honor, celebrate, or remember a loved one by dedicating a gift to someone special in your life.
A planned gift allows you to make an enduring impact at the library. With thoughtful planning today, you can find a charitable plan that allows you to provide for your family and continue to support the Friends Foundation. Please contact Dawn Schipper, Director of Philanthropy – Individual Giving or call 720-865-3453 for more information.
We are ready to assist you in transferring stock to the Friends Foundation as a charitable gift. Please contact our Trusted Advisor, Ruth Dickson or call 720-865-2053 for more information.
Donate by Mail
Checks may be made payable to Denver Public Library Friends Foundation (DPLFF) and sent to:
Denver Public Library Friends Foundation
10 W 14th Avenue Parkway
Denver, CO 80204
Donate by Phone
Call for assistance with your gift – (720) 865-2049 
Make an IRA Charitable Rollover Gift
Individuals age 70 ½ and older may transfer up to $100,000 per year, from a traditional or Roth IRA directly to the Friends Foundation. Consult with your financial adviser to discuss your individual circumstances, benefits, transfer requirements, and procedures.
We welcome your donations of used books. Learn more about what we're able to accept, and the donation process by clicking here. 
Support the Red Chair Bookshop
Located at the Central Library and staffed by volunteers, our Red Chair Bookshop is open Monday – Friday, 10 a.m. – 4 p.m. and has something for everyone. Friends members even receive discounts when they shop (see membership page for details). What a great way to give back.
Buy Books Online
Check out our wide variety of inventory by visiting our online bookshop and stock up on your favorites, all while supporting the Friends Foundation from the comfort of your own home or on the go.