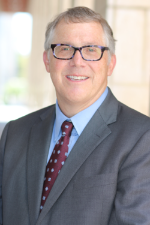 Dear Friends,
The Denver Public Library (DPL) has won many awards over the years and continues to be recognized for its leadership in the library sciences field.  It is innovative, resourceful, compassionate, and driven to serve the community's needs and address the community's challenges. 
For evidence of this, look no further than the recent announcement of Library Journal's 2021 Movers and Shakers Awards. These are national-level awards that highlight the innovative and community-building work of outstanding library workers across the country. We at the Foundation offer our congratulations to Ozy Aloziem and Amy Delpo for their recognition by Library Journal for their outstanding work at DPL. Click on their names to read the full stories of their inspiring work as the Manager of Equity, Diversity and Inclusion and the Administrator of Older Adult Services.
Thanks in part to your continued support, DPL is emerging from the pandemic with extraordinary programming, services, and resources to lift up our community. It's noteworthy that the library's innovative programming, like that evidenced by Amy and Ozy, is happening in the face of reduced funding. The city budget cuts in 2021, which affected the Library and all City agencies, highlighted more than ever the need for philanthropic support and for more sustainable funding for the library.  
Due to the pandemic, DPL's budget was cut from $52 million to $48 million. This means fewer resources, staff, services, collections, and hours for the public. At the same time the library will see increased demand for nearly all services, including employment-related services  In the short term, the library is seeking federal stimulus, bond, and philanthropic funding to restore at least some of the budget. Looking ahead, we are partnering with the Denver Public Library Commission to identify a solution to this challenge. If you are interested in learning more about this, please reach out to us at friends@dplfriends.org.
I am very excited to see DPL Branches re-open. The library missed you as much as you missed it! I've visited three locations this month, and it is a great pleasure to again be "in the stacks". The Central Library hasn't yet re-opened to the public. When it does, it will be in a limited capacity due to construction. We are building the next generation of Central, with funds from the 2017 Elevate Denver Bond and the Foundation's A Story Still to Tell campaign. For a glimpse of Central under construction, watch for a re-opening announcement later this summer.
If you are able to make a gift to the Library Fund, know that your support will be used for the library's greatest needs. Thanks again for fueling innovation and forward-thinking in Denver where our 26 branches are creating a strong community where everyone thrives.
Best wishes,
Jeff Riley
P.S. A 27th Branch will be opening in the fall.  There will be more on that in our next newsletter!