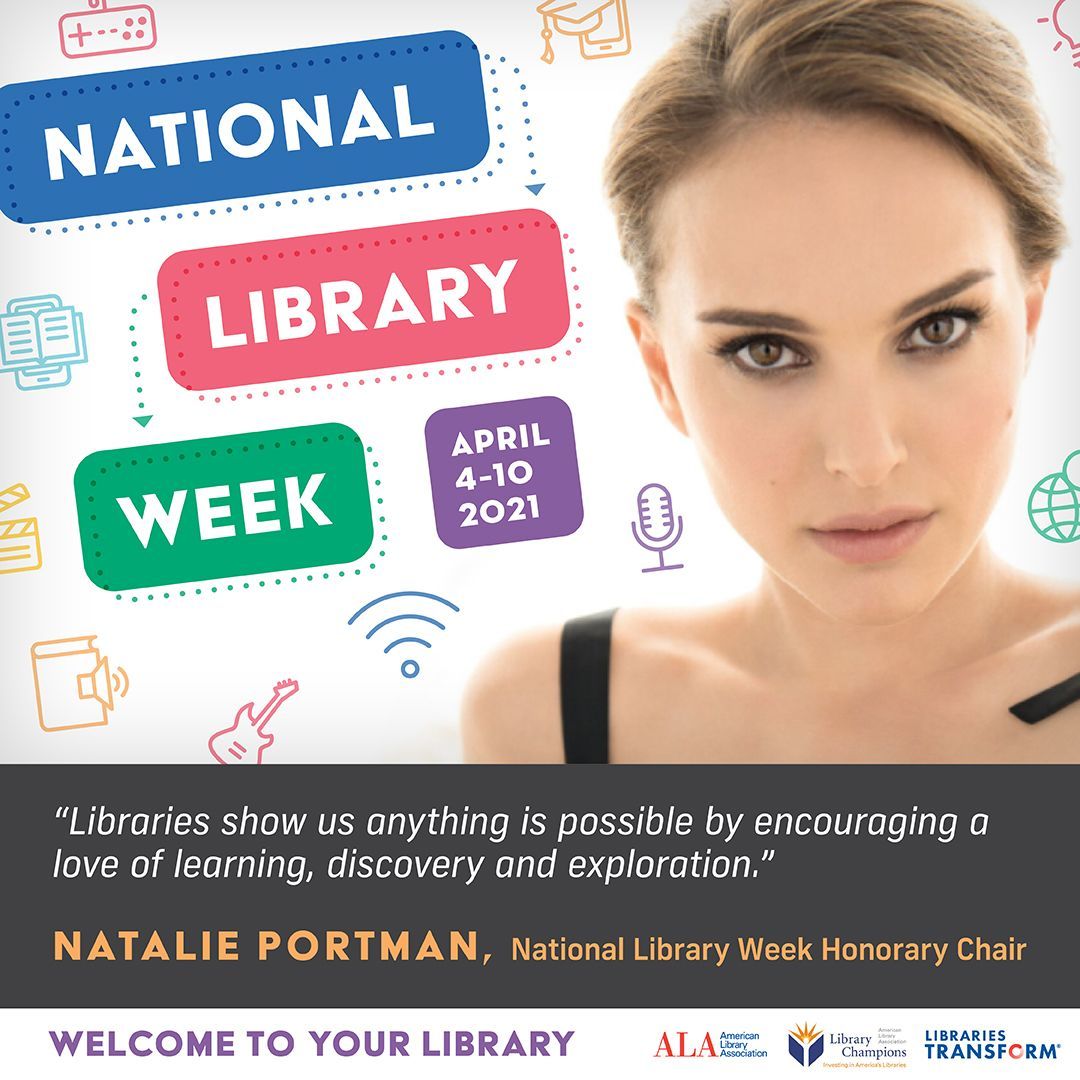 "Libraries show us anything is possible by encouraging a love of learning, discovery and exploration."
- Natalie Portman, National Library Week Honorary Chair
Get ready to celebrate; National Library Week is April 4-10, and DPLFF has some unique ways for library fans like yourself to get involved and share your love for the library.
National Library Week was first celebrated in 1958 and is observed by libraries across the country each April. The 2021 theme is "Welcome to Your Library," which promotes the idea that libraries extend far beyond the four walls of a building – and that everyone is welcome to use their services. Actress, author and activist Natalie Portman is this year's honorary chair. (Take a look at the books she's reading on her Instagram feed, as part of Natalie Portman's Book Club, using the hashtag #WhatNatReads!) 
Here are just a few of the things happening during next week's DPL celebration: 
The 2020 State of America's Libraries Report
A tribute video capturing the hard work and dedication of DPL staff
Information about how your gift makes a difference at DPL 
A look into the exciting renovation currently underway at Central Library
An opportunity to advocate for DPL with the #IheartDPLbecause social media campaign 
For more information, visit our website.