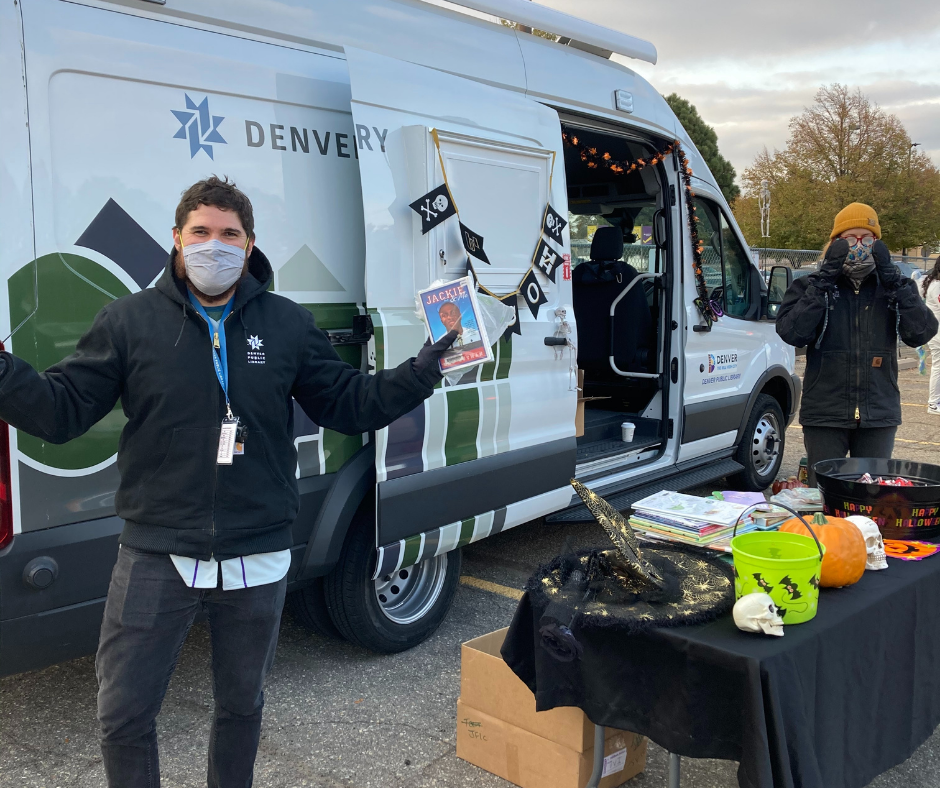 You, as a Friends Foundation donor, can help Denver Public Library bridge the gap left by city budget cuts. Denver City, as a whole, faces $190 million in lost revenue in 2021 due to ongoing mass-gathering restrictions and a depressed public health outlook among local consumers, businesses and tourists. Because Denver Public Library's budget is directed by the city's budget, the 2020 pandemic-related economic shutdowns seriously and negatively impacted DPL's operating budgets. So far, in total, the library took an unexpected cut of 6.8% in 2020 and a known cut of 9.0% for 2021.
Such cuts create specific needs, which donors can address with each donation they make. Per City Librarian Michelle Jeske, the main funding priority is to obtain as much unrestricted money as possible so that the library can continue to pivot and innovate during both the pandemic and recovery, which would include addressing reopening needs such as additional cleaning, PPE and safety equipment like plexiglass barriers.
If you'd like to direct a gift to a specific cause, the greatest areas of need for restricted monies include:
the Central Library renovation, also known as A Story Still to Tell
collections, specifically digital collections, as there was a budgetary shortfall before these new cuts were instituted
technology, specifically for laptops and Wi-Fi hotspots for circulation
funding for the new RiNo ArtPark Library for its first-year lease and startup costs
To give a gift to the Library Fund, click here. To restrict it to one of the funds above, please leave a note in the comment box.