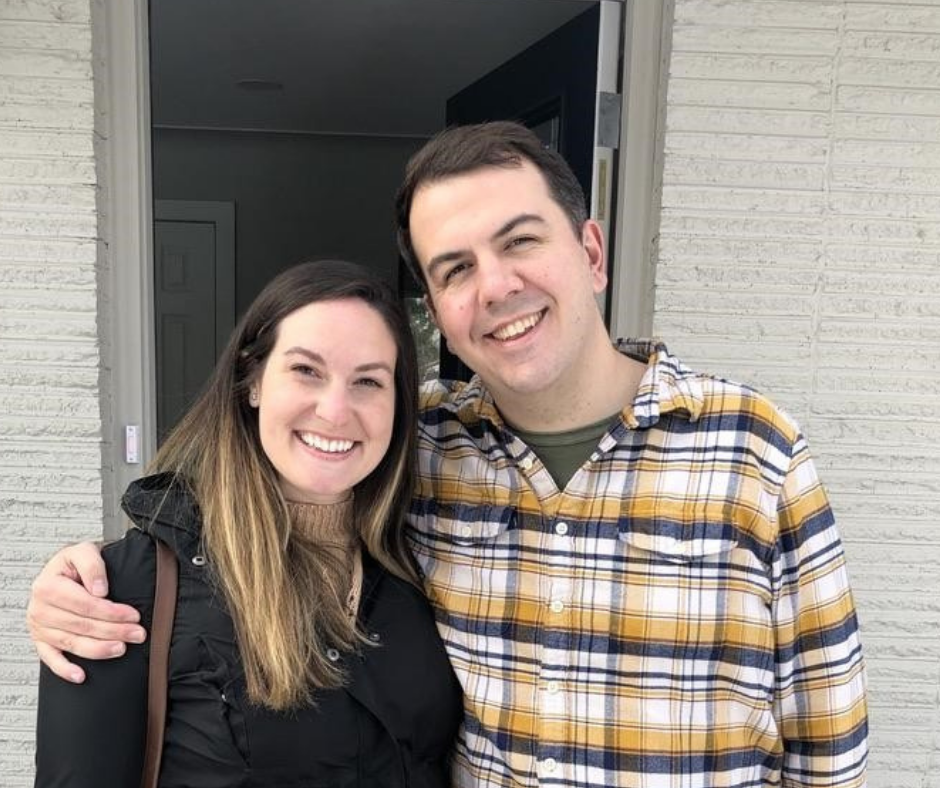 Can true love be found like they write about in books?
Matt Sadler and Megan Comer met in 2015 while volunteering at the Summer Used Book Sale. It was the last year the event was held outside on the north lawn of the Central Library and a year that brought extreme heat and rainstorms. Volunteering that year was a lot of work and a real adventure! We lost hundreds of books to the rain (and the holes in the tent roof), and there was so much mud everywhere. 
Megan and Matt and the rest of the volunteers became good buddies by the end of the week.
Over the next few years, Matt or Megan would return to the sale to volunteer, sometimes hoping the other would come and help as well, but we didn't ever see them at the same time. 
Last month we heard from Megan. It turns out the kind of love you find in books can really be found - literally amongst the books! Megan sent this photo and note:
"We miss the book sales and I wanted to share our news! In January we celebrated the purchase of our first home, and we're engaged! We are so grateful for our serendipitous meeting at the Summer Used Book Sale. We are living the dream all because of a muddy week in the rain on the north lawn at Denver Public Library. You just never know who you might meet at a book sale…"