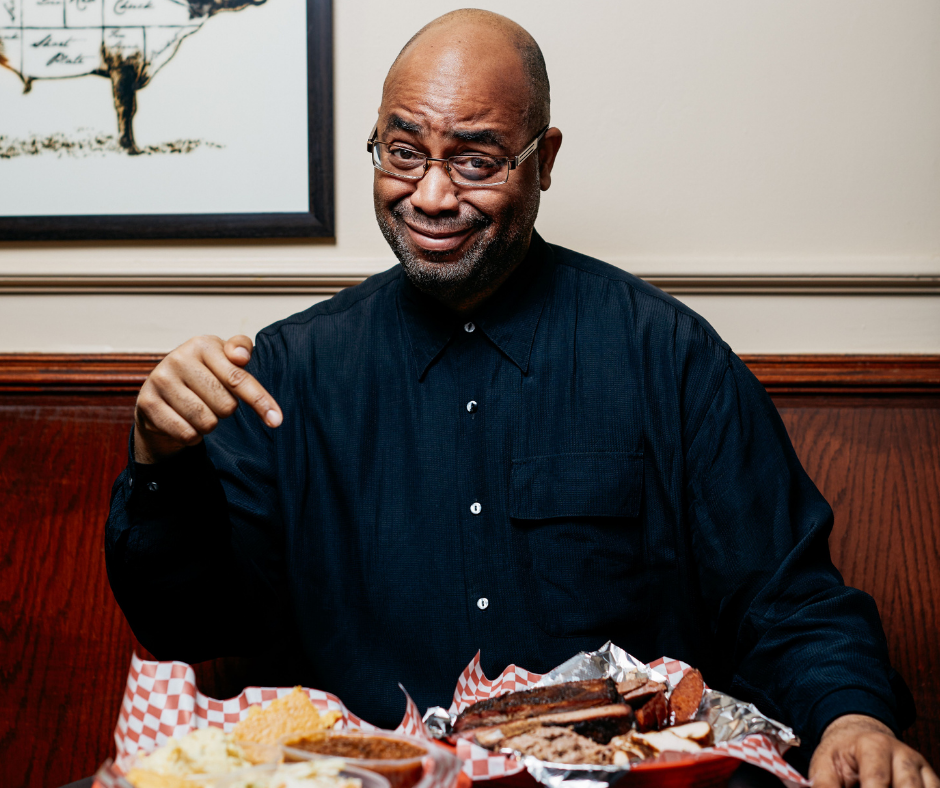 Get your 2021 started with an inspiring and insightful conversation with James Beard award-winning author Adrian Miller. Join us Monday, January 11, at 5:30 p.m., for this special Books & Beyond virtual event. Donna Bryson, Denverite reporter and former AP journalist, will lead a discussion with Adrian Miller on his journey from attorney to author, exploring soul food traditions and the power of food for the soul. Participants will receive a list of Adrian's favorite restaurants, recipes and a chance for a signed copy of his book.
Adrian Miller is a Denver-based food writer, attorney and certified barbecue judge. Miller's first book, Soul Food: The Surprising Story of an American Cuisine, One Plate at a Time, won the James Beard Foundation Award for Scholarship and Reference in 2014. His second book, The President's Kitchen Cabinet: The Story of the African Americans Who Have Fed Our First Families, From the Washingtons to the Obamas, was published on President's Day 2017. Black Smoke: African Americans and the United States of Barbecue will be published in Spring 2021.
This virtual event is free and all are welcome to attend. Donations to DPLFF Library Fund are invited. Guests must register by January 5, 2021. An attendance link will be sent the week before the event.