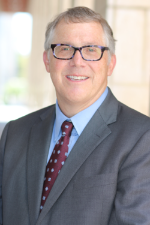 Dear Friends,
2020 is almost over. Has a year-end ever been more desired? I've found it easy to think about all the bad, but can't forget all the good. All the good healthcare workers. All the good essential workers. All who took steps to manage the pandemic. All the technology that has brought vaccines to us. All the voters who participated in the 2020 general election. All those who are taking steps to address social and racial justice. And all the good the library is doing.
Since COVID-19 began to affect the library in March, some children and youth program highlights include: distributing over 40,000 free books and resources; conducting 600 virtual Early Learning programs (age 0-5) for children and their families; and presenting 400 K-12 programs attended by more than 5,000. On other fronts, highlights include: providing outdoor laptop sessions for those needing technology and connection; providing assistance to older adults and their care-givers; and reaching out to provide assistance to those experiencing life challenges like homelessness. There is more, but rather than continue, let's just acknowledge all of it as examples of good!
For the Foundation, Colorado Gives Day (CGD) is a great example of good. On CGD, the total amount raised for all charities was approximately 25% more than in 2019. That's a lot of good for all of Colorado when it's $50 million. The Foundation received over $92,000 in gifts from over 500 donors from CGD. Those numbers are both more than a 40% increase for us. If you helped the Foundation in 2020 - on Colorado Gives Day or in any other way - thank you.
The library received a budget cut for both 2020 and 2021. History tells us that demand for services will increase dramatically due to the economic downturn. The library will be needed more than ever in 2021 and your support can help as the library deals with more demand for services with less budget. Please keep the library and Friends Foundation in mind as you make your last gifts of the year and as you plan your giving in 2021. 
One of the Foundation's good friends sent me the following quote from bestselling author Caitlin Moran: "A library in the middle of a community is a cross between an emergency exit, a life raft, and a festival. They are cathedrals of the mind; hospitals of the soul; theme parks of the imagination."
I agree completely! If you need an emergency exit, a life raft, or want to have a festival, please partake of what the library is offering. We wish you safety, health and well-being as 2020 closes and lots of good in 2021!
Best wishes, 
Jeff Riley​