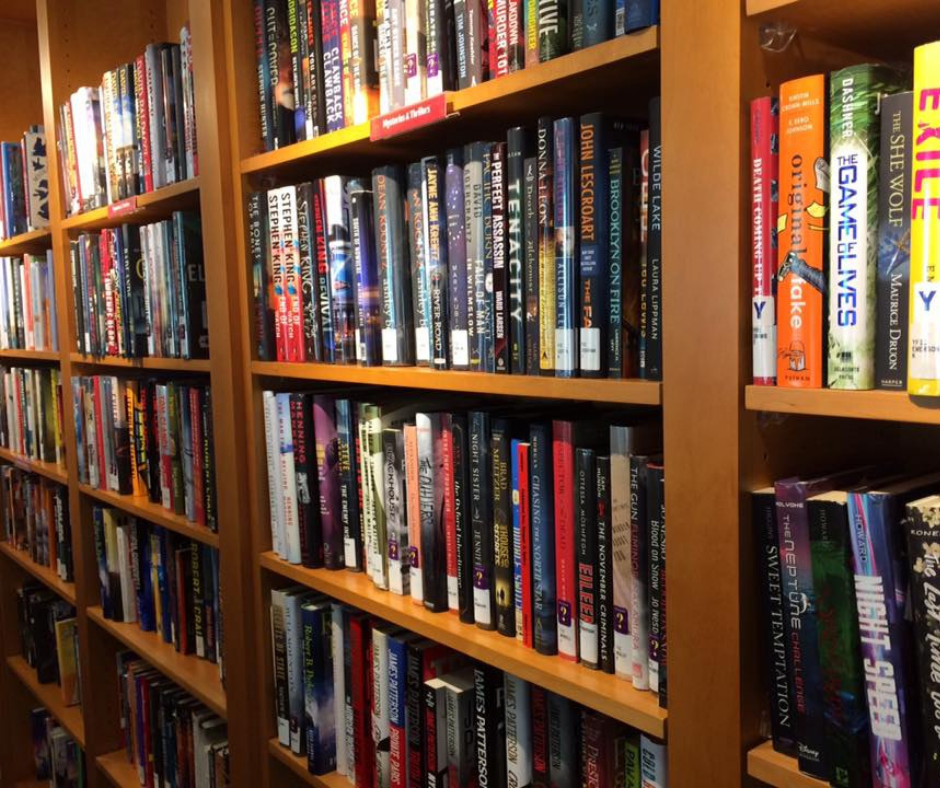 While the big book sales are on hold (no pun intended) because of COVID-19, our book sale program continues to pivot and grow in new ways. We recently launched an online bookshop - Red Chair Bookshop online! The online bookshop offers great deals on used books in all genres, including Colorado and western history, and cooking and literature. You can also purchase your favorite new titles. For inspiration, check out the latest book recommendations from the American Booksellers Association. 
In addition to purchasing books at our online Red Chair Bookshop, you can choose from over 8,000 used listings in great condition on our Amazon storefront. We ship directly from our small warehouse space at Central Library. Our Denver Public Library clothing store offers zip-up jackets, shells and hats. Very soon, this site will include cozy winter socks featuring Colorado animals! 
Not looking to make a purchase but still want to help? Please donate your books to us. We accept rare and used books for resale at our bookshop and online or sometimes to sell at auction - all to benefit the programs and services of the library! You can donate two boxes of books or less at any branch operating with curbside service, or you can make an appointment to drop them at Central Library. Call or email Andrea Hamilton at 720-865-1723.