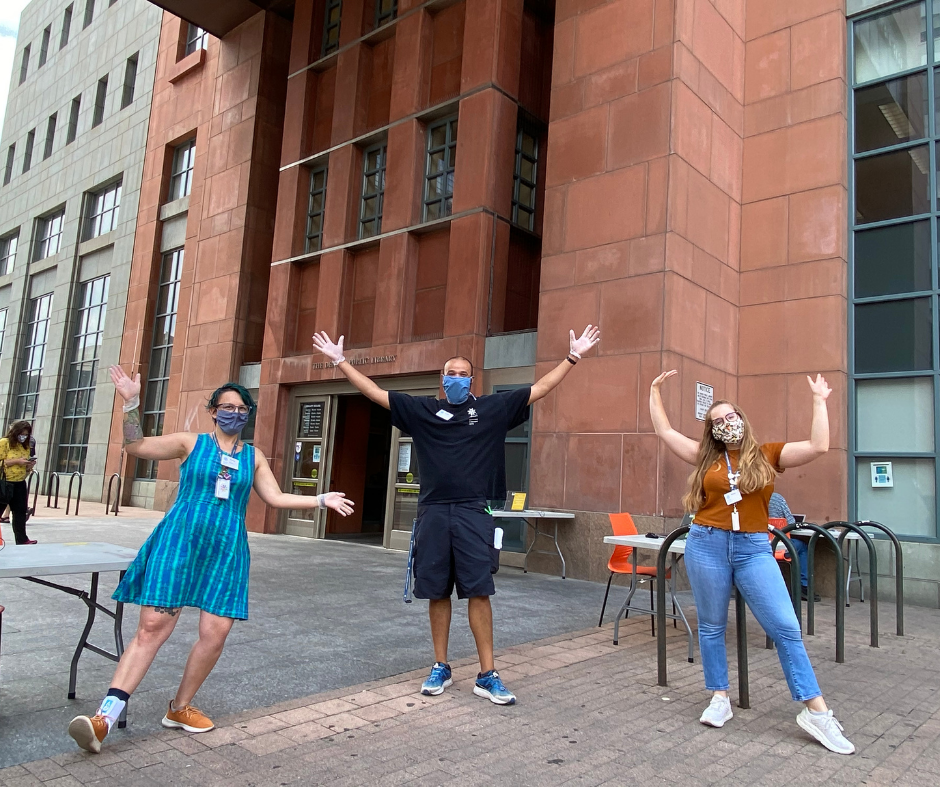 "The library will need to be more creative and thoughtful about serving our community due to the pandemic. As we plan for unprecedented budget cuts due to the city's revenue loss, a strong Library Fund will allow us to continue offering the level of service our customers need and deserve." 
-City Librarian Michelle Jeske
Your help is needed to sustain the great work happening right now. The Library Fund supports areas of greatest need for Denver Public Library and the Friends Foundation. In close collaboration with library leadership, the Friends Foundation deploys this flexible pool of funds to high-need programs, services and initiatives. 
Based on current priorities, Library Fund gifts in 2020 could help the library:
Expand its eMedia platforms. Demand for ebooks, audiobooks and films is surging as customers spend more time at home.
Purchase additional Wi-Fi hotspots to help more customers get online. Access to high-speed internet is becoming increasingly important as the pandemic evolves.
Support operations of the Friends Foundation - a critical fundraising and advocacy arm for DPL as it faces budget cuts.