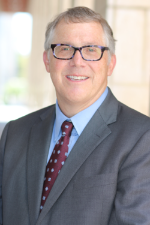 Dear Friends -
We have received several letters recently, sharing concerns and heartfelt thanks for the work of the foundation and library. We love hearing from you, and it's wonderful to know that our work is helping the community persevere and rebuild. COVID-19 has presented a much different reality and unforeseen challenges. We want you to know that we are still here for you and that we care very much about your well-being.
In the past six months, library and foundation staff have been very busy. They have built PPE for front line workers and pivoted programming online. Library staff have rerouted Bookmobiles to give our most vulnerable citizens access to library services. The Mobile Services Team has talked with over 8,000 people about what the library now has to offer. They have also distributed over 18,000 books throughout the city at recreation centers, meal pick-up sites for kids, and senior living facilities. In a recent Memory Cafe over Zoom, a participant and his wife noted that this safe outlet to talk with other folks living with dementia was a lifeline. Please continue to visit the library's website, which offers a robust menu of services.
Our purpose is clear: The library and foundation want you to thrive. Every day, work is done to create and cultivate new opportunities for learning, growth, and exploration online and in-person. Curbside pick-up, book drop-offs, and computer services are available. Also, the foundation is now accepting book donations. Please inquire about this at your local branch. We miss our library family, and the Return-to-Buildings teams are working hard - just like many other major urban library systems - to devise the safest plan for fully reopening as soon as possible.
The library is making plans for how to address the new and different needs present now, and also those that may arise after this pandemic subsides. We want to help folks find employment, start businesses, and increase their skills. We want to cultivate joy and encourage research. We are keeping these tenets in mind as we move forward with plans to renovate Central Library and several other branches. 
As always, if you are in a position to support our work with a financial gift, please do. As we move forward with programs and services in the coming year, the need for support has never been greater, especially since the foundation had to cancel its large in-person used book sales. Support from the City will be cut significantly next year, and yet the community will need us more than ever. We will carry on in the way that libraries always do, but support from our community is welcomed and appreciated. 
I'll close with this thought: As this pandemic endures, one of the most important things we all need is resilience. Click here to see books the library has on resilience. We wish you resilience as we roll into fall!
Warmly,
Jeff Riley​