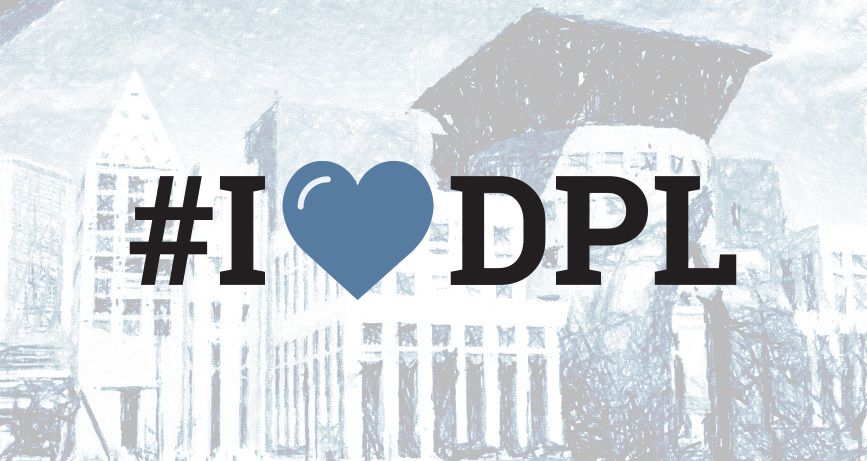 Have you ever seen a dancing llama? How about a discoing dinosaur? If you answered "yes" to both questions, odds are good that you were one of the 100+ people at our Spring Fever Disco Dance Party on May 8th. Besides dancing animals, the evening's Zoom tiles revealed fun-loving Denverites in full-on disco attire, luau-wear, and #IheartDPL shirts dancing off some cabin fever. As tunes were "spinning", over $4,000 was raised to support Denver Public Library!
The dance party was part of the Friends Foundation's #IheartDPL campaign which was conducted with Denver Public Library. During April and May, the campaign shared the message that, in spite of building closures, DPL is "still here for you" through a menu of opportunity online. 
Curious about the community response? Here's a snapshot of recent library usage figures. They show the importance and value of the library when compared with usage prior to the emergency closures (weekly average figures current as of May 26):
Library eCard registrations: 177% increase
eMedia checkouts: 13% increase
eFlicks checkouts: 81% increase
Phone-a-Story: 80% increase
During economic downturns, libraries are needed more than ever and this one is no exception. The more than $50,000 raised during the #IheartDPL campaign will support the work of the library, which is essential to community health. Thank you for your support.
If you missed out on purchasing some #IheartDPL gear to show your library love, it's not too late! Face masks are still available and shirts, hoodies, and more can be ordered here. Alas, however, no animal costumes. Keep on dancing!