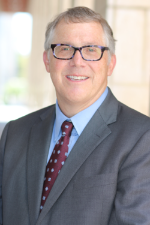 Dear Friends -
As we navigate the impacts of COVID-19 and listen to the voices of protest across the country, it is clear that Denver Public Library's values of welcoming, connection, curiosity, equity and stewardship are more important than ever. I am very much inspired by the new discussions and the desire for learning I am seeing in our community about race and injustice and hope you are too. The Friends Foundation stands in full support of racial and social justice and our position is to support these issues with learning and action.
The Foundation is pleased to support programs that seek to address systemic inequity in our community. Through support of the library program Plaza, we are helping to create community and free learning opportunities for immigrants and refugees. Through the Read Aloud program, we are developing literacy in underserved classrooms that support thousands of children and their families. By we, I mean the Foundation, the library and our wonderful community of donors. Through these programs and others, we are bringing opportunity to all.
During this pandemic the Foundation staff and I, like so many others, are working from home through personal internet connections using phones, tablets and laptops. We miss the camaraderie of in-person gatherings at work and also realize that we are fortunate in that we can work toward our mission virtually. But what about those who don't have the funds to purchase home internet access or a device to access the internet? 
According to a recent study by the Colorado Futures Center, nearly 1 in 20 children in Colorado do not have access to the internet and those children are disproportionately Hispanic and living in poverty. The same is true in Denver. Now more than ever, library customers will need the internet for job applications, business services, virtual library programs and services and communication with loved ones. Students at all levels will likely need internet service to access their curriculum as well as to download e-books from the library in the fall. Providing digital inclusion support will be a primary focus for the Foundation's fundraising as the library operates in the virtual space and as library buildings reopen to the public. 
Raising funds and awareness for these important programs, however, isn't all we want to do. As we face health, economic and social justice issues, you have our commitment that we will keep learning and that we will take action based on our learning to benefit the foundation, the library and the community.
If you are able, please support the library and its mission today by donating online. If you have provided financial support to us so far this year, thank you very much. You are supporting one of the great movements and we appreciate it!
Jeff Riley​