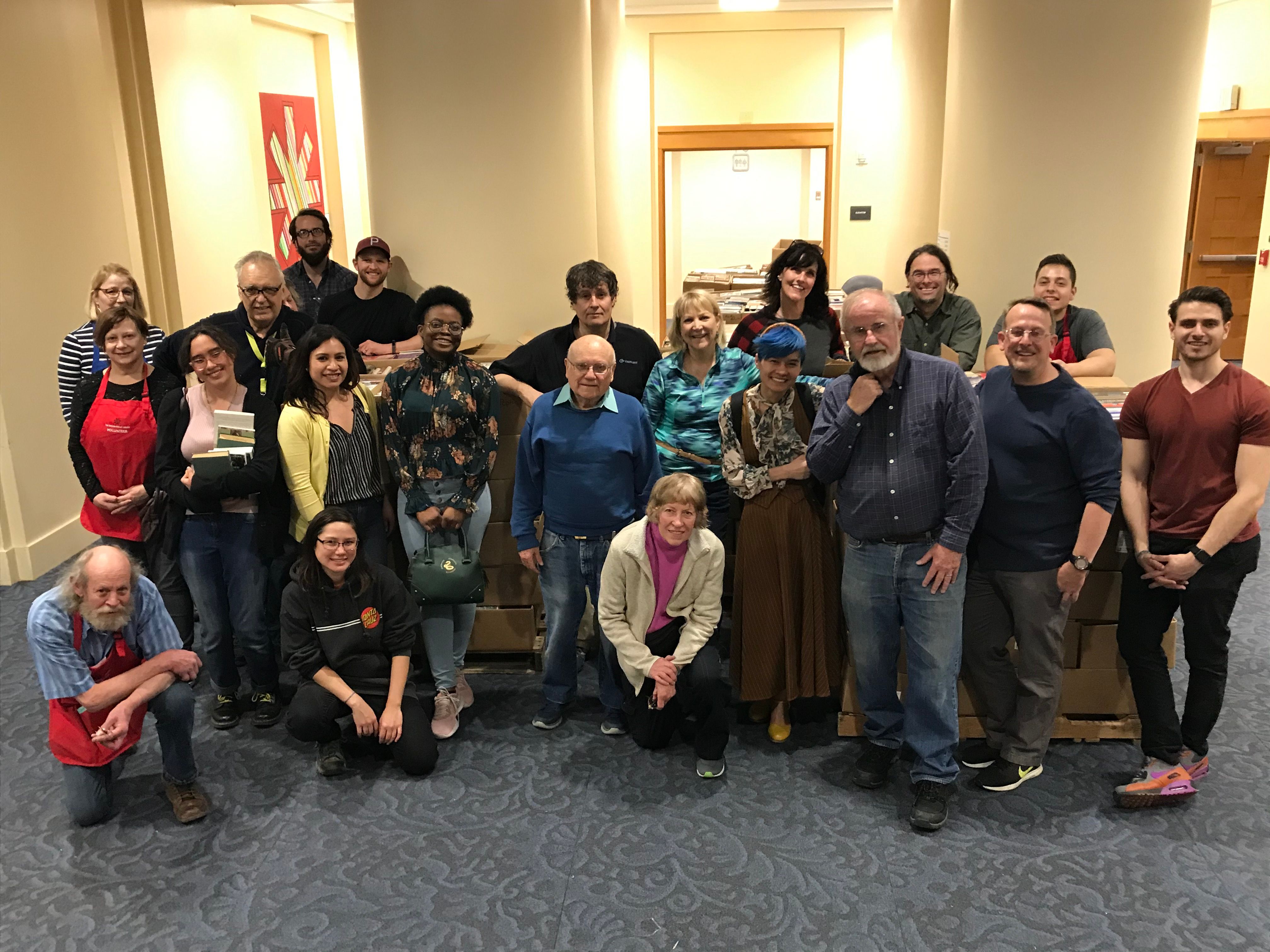 Our first annual Spring Used Book Sale, held March 4-7, was a success! With so many generous book donors, the Friends Foundation decided it was time to add a third sale, and what better time to do it than when spring was beginning to be in the air. As always, the book sale was the place to be for those looking for quality used books, CDs, DVDs and audiobooks at a great price. The Friends Foundation's Used Book Sales continue to enjoy tremendous support from booklovers from all over the Denver Metro area. We enjoy meeting fellow book lovers! When the sale concluded, $33,000 was raised to support Denver Public Library.
Contributing to the event's success, our tireless volunteers set up the books and more, restocked tables, ran the registers and assisted book lovers in finding their treasures. A total of 133 volunteers donated 678 hours during the book sale. We couldn't do this event without them. Volunteers make this event and so much more possible. Last but not least, we were so thankful to have the event sponsored by local businesses: Denver Community Credit Union, Pizzeria Locale and Mad Greens.
A big thank-you to all our book donors, customers, volunteers and sponsors. We hope to see you all in July!