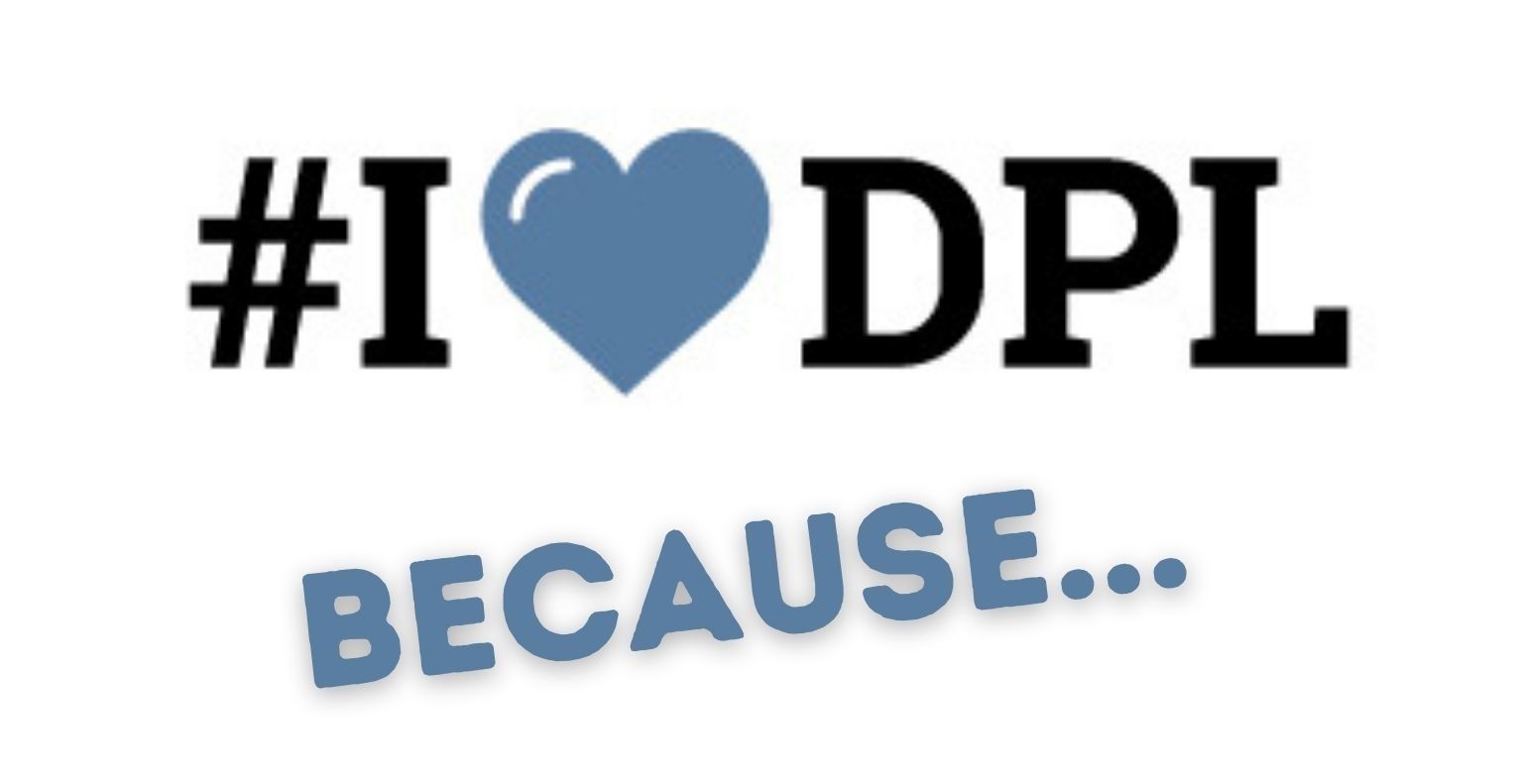 YOU Can Advocate For DPL
Vocal community support helps libraries secure much-needed funding and reminds hard-working library staff that their efforts are appreciated. Participating in the #IheartDPL campaign is a quick, easy way to help DPL thrive! Here's how:
Complete this sentence, "I love DPL because..." Write your answer on this printable. Then share an image on Facebook or Instagram of you with your sign...remember to tag @DenverPublicLibraryFriendsFoundation! (Not sure how to tag someone else in a post? Click here for a "how to.")
Tag your elected officials in your social posts. (Not sure who your city council person is? Click here.)
Get your friends to participate!
Write your elected officials to let them know why libraries are important to you!
Send us a note telling us why Denver Public Library is important to you!