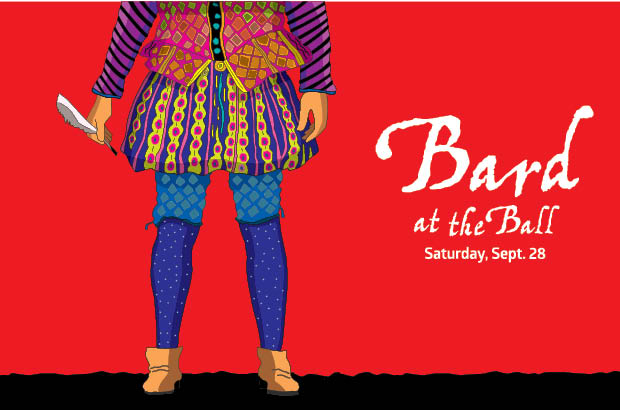 We are no longer accepting registrations online. If you have a change to make for an existing reservation, email Gretchen Roberts. 
FAQs:
Where is the event?   Denver Central Library, 10 W. 14th Ave Pkwy, Denver CO 80204
Where should I park? The 12th Ave Cultural Center Garage will be covered for ticket holders. Staff will be waiting outside the event with vouchers for attendees. We also encourage our guests to take taxis or rideshare options. We will share a Lyft code directly with ticket holders.
What is the attire?  The attire is black-tie or formal Elizabethan. 
What do I do if I have a dietary concern or I am vegan/vegetarian? Email Gretchen Roberts at the link above as soon as possible. We want to provide the utmost in quality dining, so switching entrees the night of is discouraged. We offer a meal with both steak and chicken or a beautifully done vegan meal. Both are gluten-free.
Event Schedule - September 28, 2019
6:30 p.m. Cocktails and appetizers whilst you play Ophelia's Lark (a game just for this event). Meet Cinna the Typewriter Poet, Hamlet, Othello, Titania & Bottom, Romeo & Juliet and Julius Cesar to gather clues for your hunt.
6:45 p.m. Special musical performance by BigWheel for V.I.P.s in Falstaff's Tavern
8:00 p.m. – 10:00 p.m. Three-course meal designed especially for this event by Footer's Catering in the library stacks. 
9:30 p.m. – midnight Diamond Empire Band takes the stage.