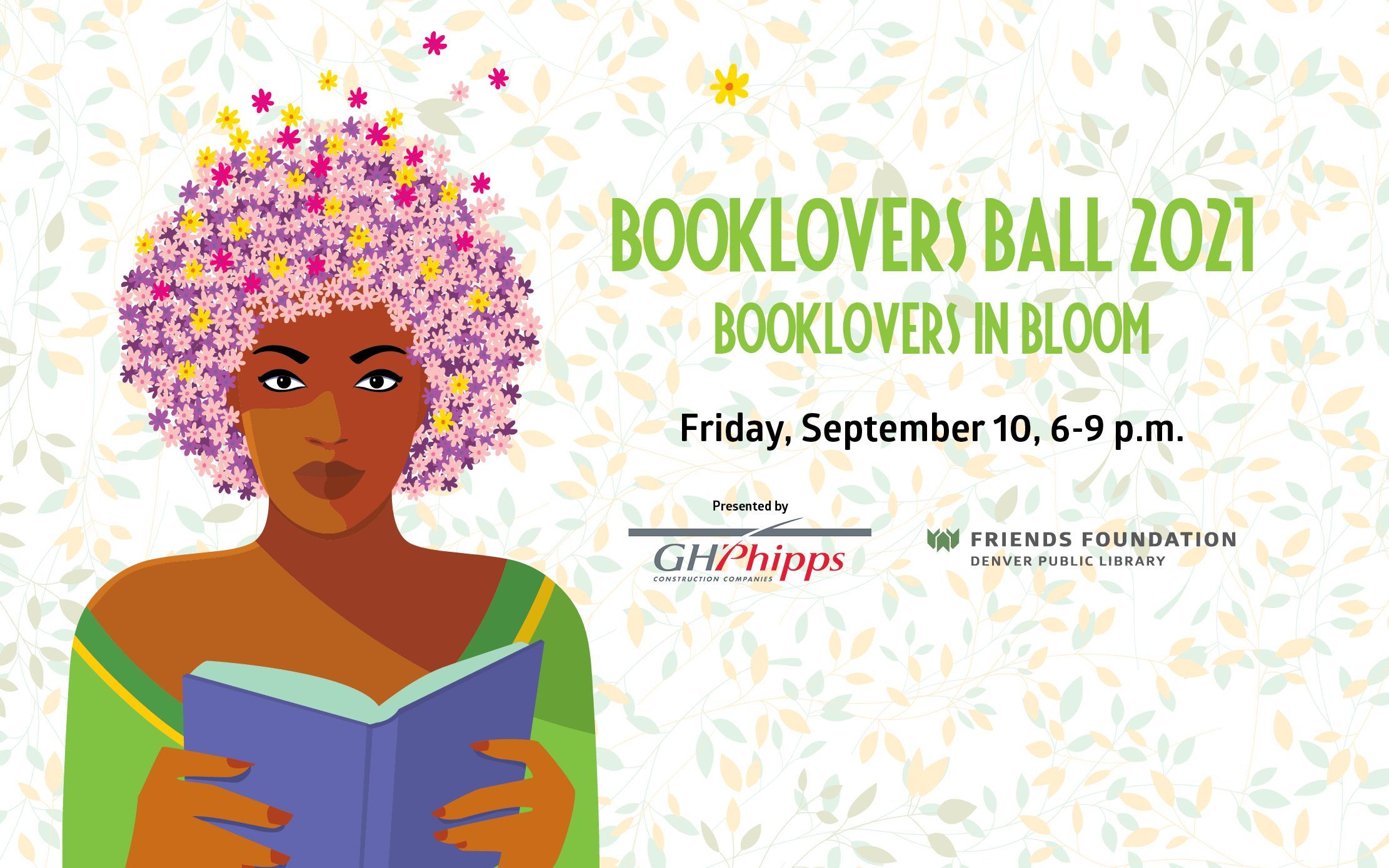 Booklovers Ball 2021 Statement of Health and Safety
Our Booklovers Ball guests' health and safety have been at the forefront of our planning, leading us to host this year's Ball outdoors and for a limited duration. With this in mind, we strongly request all Booklovers Ball guests and attendees be fully vaccinated before attending Booklovers in Bloom on Friday, September 10.  Alternatively, we ask that guests receive a negative COVID test 72 hours prior to the event. Event vendors and DPLFF staff will also adhere to these guidelines.   
Thank you in advance for helping us keep our guests healthy while we celebrate Denver Public Library!
Booklovers Ball Guest Information 
When: Friday, September 10, 6-9 p.m.
Where: Denver Botanic Gardens, 1007 York St, Denver 
Attire: Cocktail or Garden Party Formal
Parking: Guest parking is available free of charge in the Botanic Gardens parking complex between York and Josephine street. 
Please note, there are no printed tickets to Booklovers in Bloom. Instead, all guests must be pre-registered and should check-in at the Gardens.
Your support of the 2021 Booklovers Ball helps Denver Public Library provide access to a lifetime of learning free of charge, raise a new generation of readers, preserve Denver's history and culture, and create community across the city.

Questions? Contact Nicole Capage-Brown, Director of Philanthropy, at ncapage-brown@denverlibrary.org or 720.484.9044 
Learn more about 2021 Booklovers Ball sponsorship opportunities.