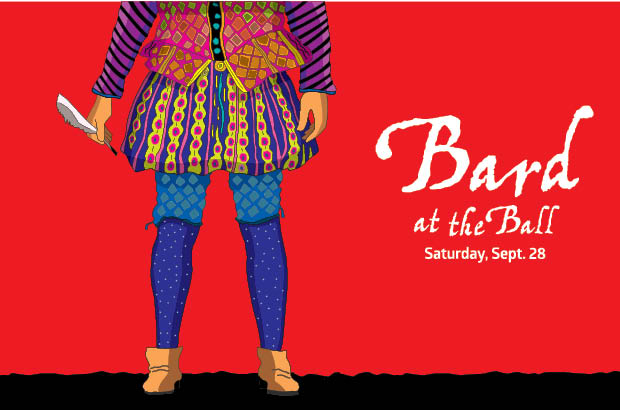 Get your tickets by September 20th!
Denver Central Library, 10 W. 14th Ave Pkwy, Denver CO 80204
Bard at the Ball - A celebration of the legacy and works of William Shakespeare.
Each year over 700 Denver leaders gather to raise important funds for Denver Public Library.  With cocktails in the Children's Library, a gourmet dinner served amid the stacks and dancing until midnight, the Booklovers Ball gives you a chance to enjoy your library in a whole new way. This is one of the greatest parties in town! Don't miss it.  
Event Schedule - September 28, 2019
6:30 p.m. Cocktails and appetizers whilst you play Ophelia's Lark (a game just for this event). Meet Cinna the Typewriter Poet, Hamlet, Othello, Titania & Bottom, Romeo & Juliet and Julius Cesar to gather clues for your hunt.
6:45 p.m. Special musical performance by BigWheel for V.I.P.s in Falstaff's Tavern
8:00 p.m. – 10:00 p.m. Three-course meal designed especially for this event by Footer's Catering in the library stacks. 
9:30 p.m. – midnight Diamond Empire Band takes the stage. 
Booklovers Ball Sponsorship Information
Sponsorship opportunities are still available but they are going fast. We have excellent opportunities for your business or organization. Click on the packet link below to learn more. 
---
Sponsorship and Ticket Registration Form 
Please contact Nicole Capage-Brown at 720-865-2051 or email her here if you have questions regarding sponsorship or this form. 
---