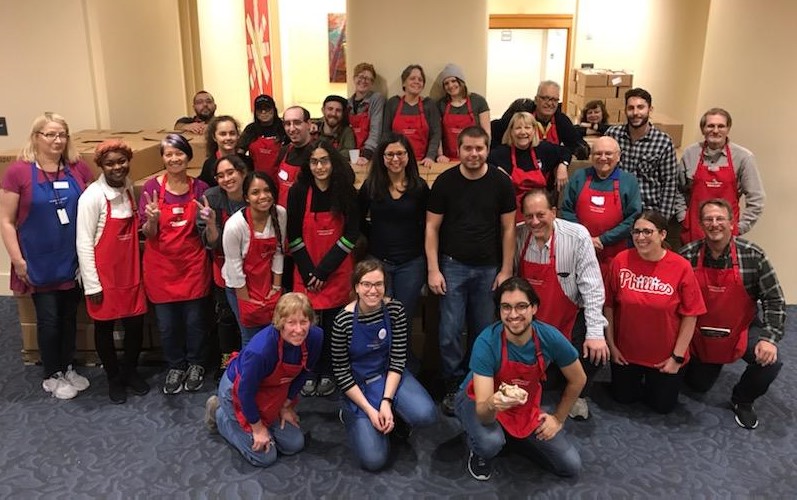 Thank you to everyone who supported the 2019 Winter Used Book Sale.
Nearly $50,000 was raised for Denver Public Library's programs and services.
Our next sale will happen in late spring at Central Library. 
All volunteers, teachers and DPL staff receive a 25% discount during the sale (not including the Red Chair Bookshop.)
Preview Sale for Friends
The next Preview Sale for Friends of Knowledge and up (membership levels at $50 and up) will happen the evening before the Spring Used Book Sale opens to the public in 2020. You will automatically receive 10% off your purchase at the checkout. 
Click here to become a Friend of Knowledge and get VIP access to the 2020 book sale preview events.
Volunteering
Interested in volunteering? Please send us a note through our Contact Us page. We also host individuals and groups from schools, organizations and companies throughout the Denver Metro Area during the book sale. Call us at 720-865-1705 to book a large group.
If you sign up for closing help at our book sales, you get a free box of books!
Sponsor the Sale
Imagine a book sale so big it fills the Denver Central Library Conference Center and beyond! Our summer and winter used book sales are four-day events that attract nearly 6,000 – 8,000 visitors from around the Denver Metro Area and other western states.
Want to learn more about sponsorship? Call 720-865-2051 for more information.
---
Thank you to our event sponsors: