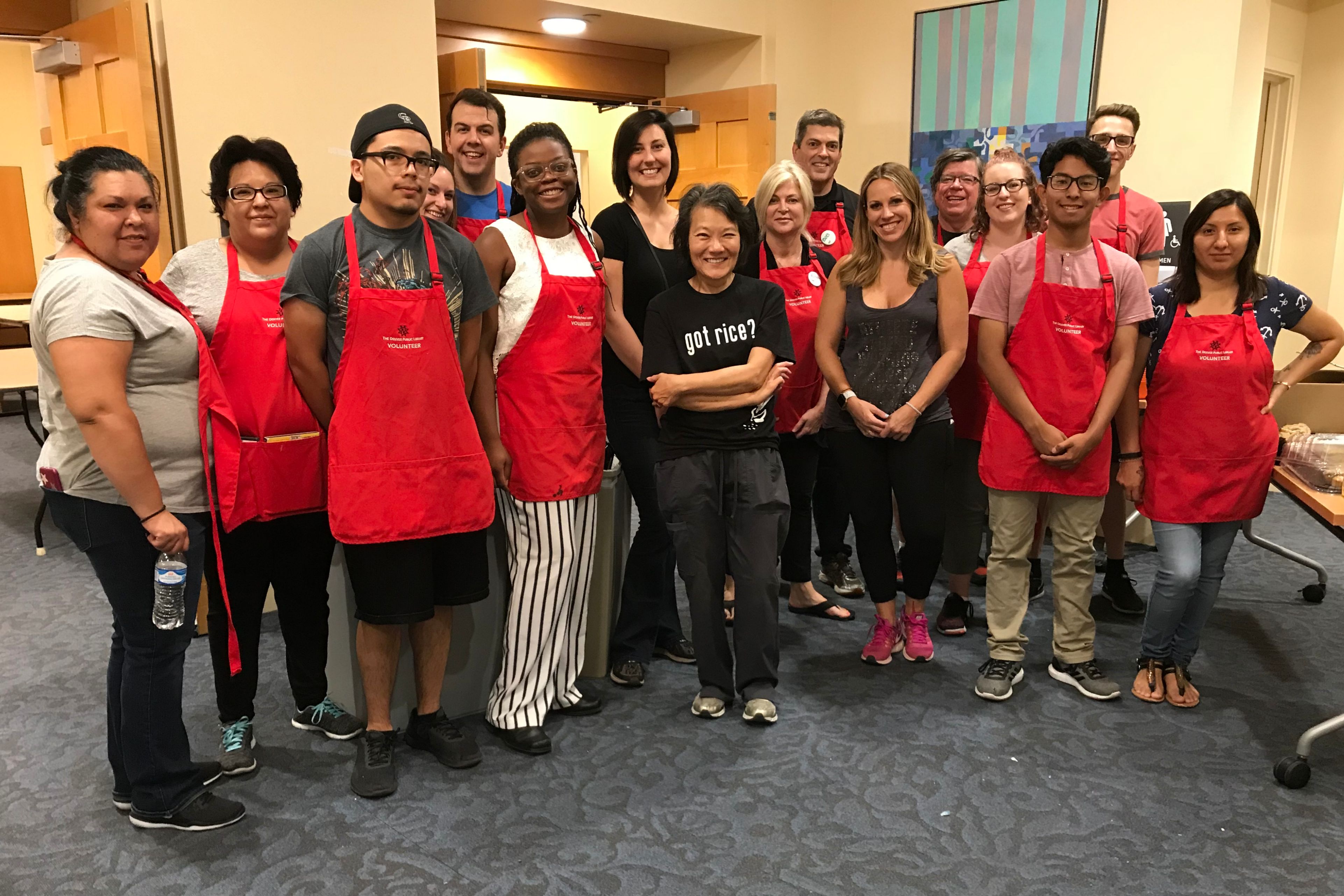 Please note that due to the closures at Denver Public Library, our volunteer program is suspended until further notice. As soon as our library system is up and running again, we will be accepting additional applications. 
Join 500 other volunteers who give time to Denver Public Library
Volunteer at the Summer Used Book Sale, in our Red Chair Bookshop or in our book donation sorting operation.  
Red Chair Bookshop volunteers work one, 3-hour shift per week on a year-round basis. You must be great with customers and willing and able to move books about the store. Cashiering is also part of this role. We train you! 
Book sorting and Amazon uploading volunteers work in our warehouse sorting operation at Central Library. Small groups come together for 2 – 3 hours. We train you to sort books by subject, condition and value. This is a very physical role. Our volunteers love chatting about the latest find from a box they've unpacked.  We can also host small groups for a drop-in day. Amazon uploading volunteers enter books into the Amazon database that have been chosen by the book sorters to sell.

Used Book Sale volunteers come once or twice a year to help set up, operate and close down the book sale events. The online signup for the Summer Used Book Sale is now available here.
For information about book sorting, Amazon uploading or Red Chair Bookshop opportunities, contact Andrea Hamilton via email or via phone at 720-865-1723.
---
Have a group of volunteers from your organization?
View the description of the group drop-in opportunity here.
You can bring up to 10 people from your organization or business to work in our book sorting space for a day. We will teach you how we sort books by condition, subject and value. Connect with your coworkers while helping the Friends Foundation raise funds for the library! Read more about the opportunity in the document below, contact information is included.