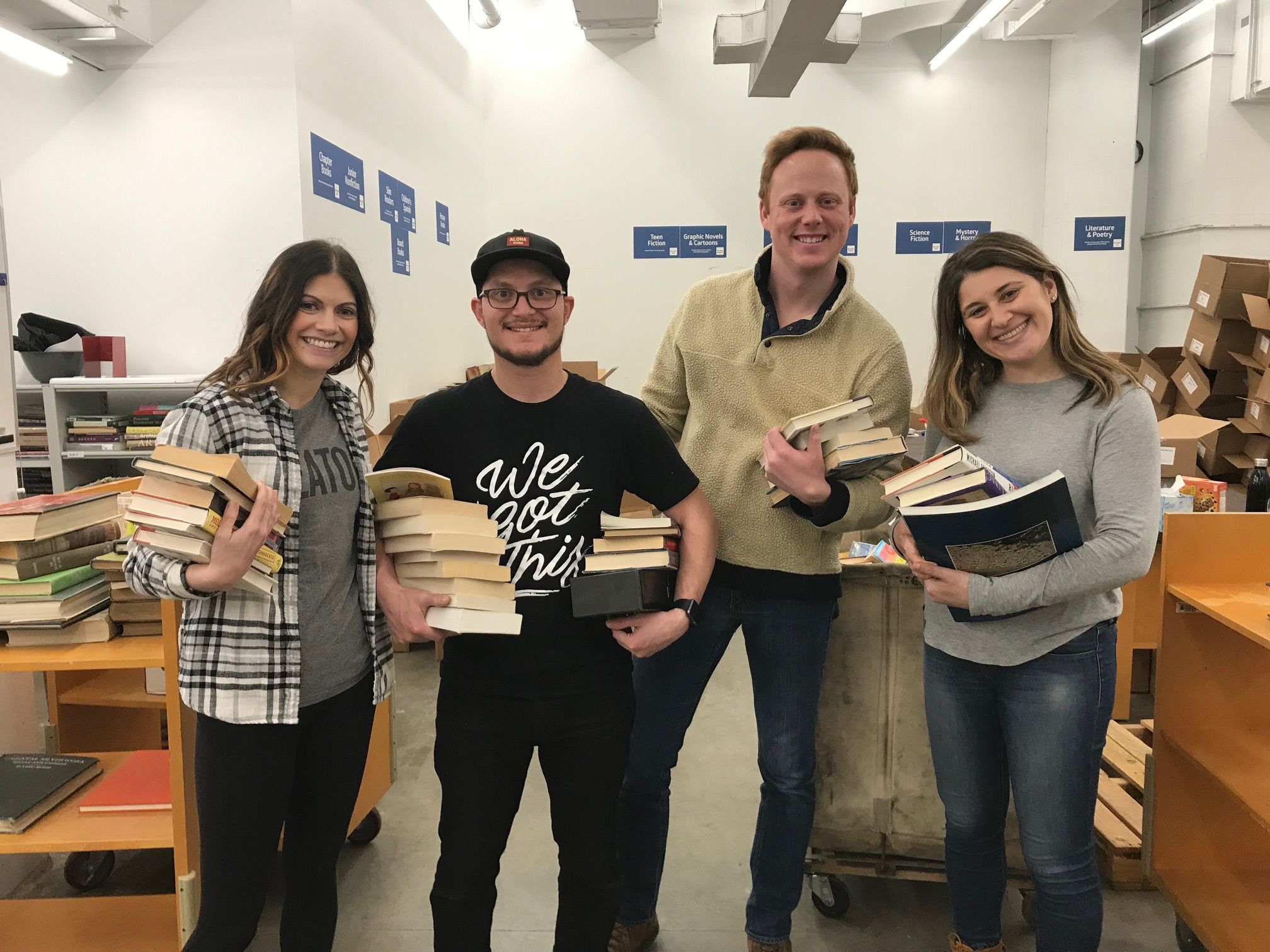 Donate Your Books
We raise approximately $200,000 a year selling donated and weeded books online, in our Red Chair Bookshop, at auction, and at our bi-annual Used Book Sale events. Donate your books and media at Central Library or two boxes or less at any branch.
What materials does the Denver Public Library accept as donations?
We accept rare and used books, modern textbooks, music CDs, DVDs, BluRay and records. 
Are there any materials the library does NOT accept as donations?
Cassette tapes

VHS

Magazines (including National Geographic) or newspapers

Reader's Digest Condensed books

Time-Life books 

Old law books and tax codes

Broken or damaged items

Non-book or media items (e.g. toys, calendars, cards, etc.)
How much can be donated at one time?
We cannot accept more than two boxes at any branch library.
If you have more than two boxes, please make an appointment and bring them to Central Library on Tuesday-Friday. To make your appointment, call 720-865-1723 or email Andrea Hamilton.
Note:  books must be in boxes weighing 25 pounds or less.
What happens to materials donated to the Denver Public Library?
Materials deemed important to the collection will be added. Those not added to the collection may be sold at the Used Book Sales, the Red Chair Bookshop, or online. The library recycles any unacceptable materials.
Where can I donate materials?
We accept donations up to two boxes at any library location during open hours. Please deliver your items to the desk; do not put them in the book return drop.
Will I receive a receipt for my donations?
Donors receive an "Acceptance of Materials" form. We are unable to appraise donated materials.
Who do I contact with questions?
Call or email Andrea Hamilton at 720-865-1723.