Used Book Sale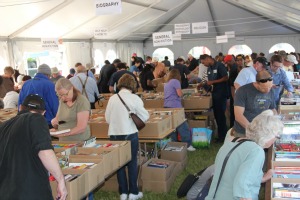 November 19 - 21, 2015
10 am - 4 pm each day
Denver Central Library -- Level B2
10 West 14th Avenue Parkway
New items added daily!
Hardbacks: $3
Trade paperbacks: $2
DVDs: $2
CDs: $1
Cash, checks, Visa, Mastercard, Discover and American Express accepted.
Questions? Email friends@denverlibrary.org or call 720-865-1705
Members Only Presale Night:  Wednesday, Nov. 18, 6 - 8 pm
Open to Friends Foundation members and donors only; become a member today!
Thanks to our partners for making this event possible:
Sponsor: Denver Community Credit Union
Food/Beverage Donors: Coca-Cola, Jimmy Johns, Noodles and Co, Snarf's, Moe's Bagels, Coffee Mug, Tony P's
Volunteer Groups: P2Energy Solutions, Junior League of Denver, Oppenheimer Funds, Single Volunteers of Greater Denver