International Public Library Fundraising Conference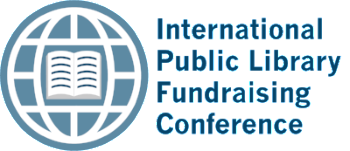 When: June 3 - 5, 2018
Where:  Denver Central Library, 10 West 14th Avenue Parkway, Denver, CO
Sunday, June 3
1:30 - 2:30 pm:  Registration
2:30 - 5 pm:  Sessions & library tour
5:00 - 7:00 pm:  Welcome Party
Monday, June 4
8:00 am - 5:00 pm:  Sessions, including breakfast and lunch
Tuesday, June 5
8:00 am - 12:30 pm:  Sessions, including breakfast
Register today; the conference is free to participants, but please keep in mind that space is limited to two people per library organization. Registration deadline is May 4.
This is a fantastic opportunity for public library development professionals to get together to explore common areas of interest, network with others who successfully raise money for their libraries and hear from other fundraising experts.
We have an information-packed agenda with sessions that cover important fundraising topics, such as effective direct mail and digital fundraising strategies, proper messaging in today's political climate, how to turn fundraising challenges into successes and much more.
Hotel rooms can be booked at a rate of $197 per night at the Sheraton Denver Downtown Hotel through May 4, 2018. A limited number of rooms are available, so please book soon.
If you are learning about this opportunity for the first time, the inaugural conference was held last year in Seattle, with nearly 70 public library development professionals coming together to share and learn from one another.
The conference was developed by the Seattle Public Library Foundation and Carl Bloom Associates to fill a void in our industry. Based on the success of this first conference, the Denver Public Library Friends Foundation is excited to host this year's event. We anticipate the conference will fill quickly so sign up soon if you are looking for a way to connect with your peers from organizations large and small.
Please keep an eye on our website where we will update information over the next few months.  We look forward to hosting you in Denver!