The Denver Public Library Friends Foundation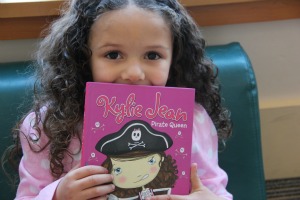 The Denver Public Library Friends Foundation enriches our community by building support and raising money to enhance the Library's programs and services.
When you join us, you'll:
Encourage over 40,000 kids to keep their love for reading alive thanks to our hugely successful Summer of Reading program

Assist thousands of parents and their children with English language, citizenship and literacy programs

Help many grateful adults connect to the world with expert technology assistance

Put thousands of new books, CDs and DVDs on the shelves every year
Join Our Mailing List
---
Now open
at the Central Library!
Monday - Friday, 10 am - 4 pm
5 Steps to Living a More Positive Life
Posted on 01/11/2016
Staying positive is much easier said than done, especially in these hectic times. Consider these 5 steps from PositivityBlog.com:
1. Appreciate, appreciate, appreciate! People often want appreciation from others. It can become a craving need. Instead, start to appreciate everything around you, such as: the sunshine, your food and your health.
2. Focus on what you want, not on what you don't want. It is very easy to fall into a habit of focusing your thoughts on what you don't want rather than what you want. If you do that then it will be hard to get what you want in life. If you want to improve your finances then focus on having a great financial situation rather than your lack of money and your debts. If you want a new relationship then focus on meeting a lot of new people and forming great relationships rather than focusing on your loneliness and your lack.
3. Educate and explore yourself. Self-education can be a great help to live a better life. Read great books on the areas of your life you want to improve. Maybe it's it your financial situation or your health. Or maybe it's your relationships. Ask people with more success in that area what they did to improve. This is also a great way to get to know yourself better and understand why you think, feel and do – or don't do – the things you do.
4. Take action in your life. "Just do it!" is a nice slogan. If you feel that fear is holding you back from doing something, there are practical solutions that have been used for thousands of years. Take small steps and confront your fear little by little. At least you're taking action.
5. Improve your social skills. Happiness really comes from having positive relationships with other people. Improving your communication skills can greatly improve your life.