The Denver Public Library Friends Foundation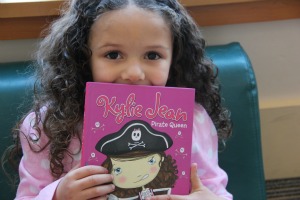 The Denver Public Library Friends Foundation enriches our community by building support and raising money to enhance the Library's programs and services.
When you join us, you'll:
Encourage over 40,000 kids to keep their love for reading alive thanks to our hugely successful Summer of Reading program

Assist thousands of parents and their children with English language, citizenship and literacy programs

Help many grateful adults connect to the world with expert technology assistance

Put thousands of new books, CDs and DVDs on the shelves every year
Join Our Mailing List
---
Now open
at the Central Library!
Monday - Friday, 10 am - 4 pm
Keep Your Children Safe This Winter
Posted on 12/14/2015
Winter officially begins on December 22, but frigid temps have already impacted many parts of the country. Keep your children safe and warm this winter with these tips from the American Academy of Pediatrics:
Dress infants and children warmly for outdoor activities. Several thin layers will keep them dry and warm. Don't forget warm boots, gloves or mittens, and a hat.
The rule of thumb for older babies and young children is to dress them in one more layer of clothing than an adult would wear in the same conditions.
Blankets, quilts, pillows, bumpers, sheepskins and other loose bedding should be kept out of an infant's sleeping environment because they are associated with suffocation deaths. One-piece sleepers or wearable blankets are preferred.
If a blanket must be used to keep a sleeping infant warm, it should be thin and tucked under the crib mattress, reaching only as far as the baby's chest, so the infant's face is less likely to become covered by bedding materials.
If your child suffers from winter nosebleeds, try using a cold air humidifier in the child's room at night. Saline nose drops or petrolatum jelly may help keep nasal tissues moist. If bleeding is severe or recurrent, consult your pediatrician.
Many pediatricians feel that bathing two or three times a week is enough for an infant's first year. More frequent baths may dry out the skin, especially during the winter.
Cold weather does not cause colds or flu. But the viruses that cause colds and flu tend to be more common in the winter, when children are in school and are in closer contact with each other. Frequent hand washing and teaching your child to sneeze or cough into the bend of her elbow may help reduce the spread of colds and flu.