The Denver Public Library Friends Foundation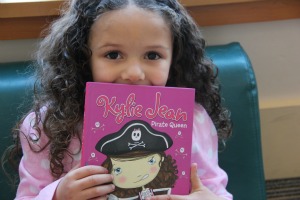 The Denver Public Library Friends Foundation enriches our community by building support and raising money to enhance the Library's programs and services.
When you join us, you'll:
Encourage over 40,000 kids to keep their love for reading alive thanks to our hugely successful Summer of Reading program

Assist thousands of parents and their children with English language, citizenship and literacy programs

Help many grateful adults connect to the world with expert technology assistance

Put thousands of new books, CDs and DVDs on the shelves every year
Join Our Mailing List
---
Now open
at the Central Library!
Monday - Friday, 10 am - 4 pm
Ways to Give Back this Winter
Posted on 11/23/2015
As the cold weather sets in, many Americans will wish they could curl up with a heavy blanket and hibernate until the first signs of Spring. But, Winter is actually one of the best times to get involved in your community and give back, especially to those less fortunate.
Here are some wonderful ways to help others this Winter:
Get crafty. If you knit, crochet, or quilt, you can use your skills to help people who don't have warm clothing or blankets. Craft sweaters, hats, mittens, scarves, or blankets, and then drop your work off at local shelter.
Hand out heat. Every year, homes are destroyed due to fires caused by unsafe kerosene or space heaters. You can help by buying and then donating a few child-safe space heaters to local charities. Additionally, many families in poverty can't afford to heat their homes. Consider donating to local groups that pay utility bills for families in need.
Donate winter clothing and blankets. If you've got extra blankets or winter coats, don't let them pile up in the closet. Take them to your local shelter or donation center.
Give flu foods to the food pantry. People in poverty can't send a family member out for chicken soup, ginger ale, tea and other foods that help cure the flu. Give some flu foods to your local pantry for those who truly need them.
Give a sled. Children love sleds, and you can make sure that no child in your community has to go without one this Winter. Donate sleds, ice skates, snowboards and other winter toys to bring joy to the children in your community.