The Denver Public Library Friends Foundation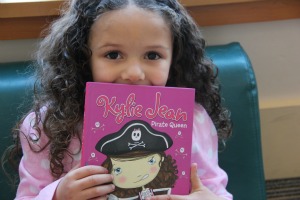 The Denver Public Library Friends Foundation enriches our community by building support and raising money to enhance the Library's programs and services.
When you join us, you'll:
Encourage over 40,000 kids to keep their love for reading alive thanks to our hugely successful Summer of Reading program

Assist thousands of parents and their children with English language, citizenship and literacy programs

Help many grateful adults connect to the world with expert technology assistance

Put thousands of new books, CDs and DVDs on the shelves every year
Join Our Mailing List
---
Now open
at the Central Library!
Monday - Friday, 10 am - 4 pm
Environmental Responsibility—Today and Every Day
Posted on 11/16/2015
Yesterday (November 15) was America Recycles Day, but it's vital that we respect the Earth throughout the year. Did you know that over 75 percent of waste is recyclable, but we only recycle about 30 percent? And, if every American recycled just a tenth of newspapers, we could save 25 million trees each year.
There's no better time than now to start being environmentally responsible. Here are a few easy ways:
Use recycling bins—Start separating trash from recyclables in your home using separate bins. Most communities have free recycling stations at schools or community centers. For more convenience, you can pay a small fee for a curbside pickup service. Also, if your office isn't recycling, tell the boss you think it's time to start!
Donate clothes—Textiles is one of the biggest contributors to landfill waste. Every year, Americans create over 14 million tons of textile waste that could easily be donated. Instead of throwing away a "useless" t-shirt, donate it to a homeless shelter.
Pare down your pantry—Thrown away food contributes to landfills, also. Many households discard perfectly good food because it doesn't interest them or they've forgotten to eat a perishable item. Start donating your unwanted canned food to homeless shelters or other organizations. And make a point to eat all your perishables before their expiration dates.