The Denver Public Library Friends Foundation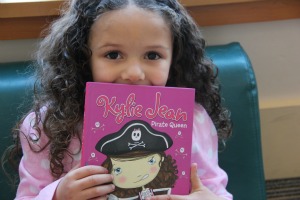 The Denver Public Library Friends Foundation enriches our community by building support and raising money to enhance the Library's programs and services.
When you join us, you'll:
Encourage over 40,000 kids to keep their love for reading alive thanks to our hugely successful Summer of Reading program

Assist thousands of parents and their children with English language, citizenship and literacy programs

Help many grateful adults connect to the world with expert technology assistance

Put thousands of new books, CDs and DVDs on the shelves every year
Join Our Mailing List
---
Now open
at the Central Library!
Monday - Friday, 10 am - 4 pm
Bucket List of Benevolence
Posted on 10/26/2015
Want to spread some positivity in your life? Create a benevolent bucket list. Think of it as a "Kind Acts" list where you write down things to do to spread happiness and positivity in others' lives. Focus on how to benefit your personal community and acts of kindness that can be anonymous. Here are just a few items that should definitely be on your bucket list of benevolence:
Leave flowers on a stranger's doorstep
Leave $5 in a book at a bookstore
Start a gratitude journal
Donate to a nonprofit
Volunteer for a community event
Run a charity 5K
Pay for coffee for a stranger
Make a mixed CD for a friend
Donate canned food for a food drive
Leave inspirational messages on sticky notes in a public place
And some of your own!