The Denver Public Library Friends Foundation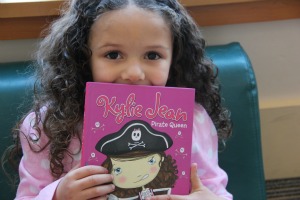 The Denver Public Library Friends Foundation enriches our community by building support and raising money to enhance the Library's programs and services.
When you join us, you'll:
Encourage over 40,000 kids to keep their love for reading alive thanks to our hugely successful Summer of Reading program

Assist thousands of parents and their children with English language, citizenship and literacy programs

Help many grateful adults connect to the world with expert technology assistance

Put thousands of new books, CDs and DVDs on the shelves every year
Join Our Mailing List
---
Now open
at the Central Library!
Monday - Friday, 10 am - 4 pm
Why Being Selfish Actually Makes You Altruistic
Posted on 10/19/2015
Selfish has garnered a bad connotation in modern society— it can mean evil, greedy, narcissistic, egoistic and mean. So why would being selfish make you altruistic? Because there's a difference between being self-focused and self-involved. Scheduling "me time" for the key factors below will make you more altruistic in your life.
You'll be healthier—Strong physical health is essential for being altruistic because it encourages dopamine, a neurotransmitter which makes you happier. But, being healthy means being selfish. You need to take time for yourself to exercise, plan meals and cook them.
You'll be happier—By being selfish with your time, you develop a better sense of who you are and become more self-aware. This breeds authenticity and positivity within yourself which makes you happier.
You'll have better relationships—Being selfish in a relationship essential means setting boundaries and prioritizing. This becomes helpful when figuring out what you need in a lifelong partner: look for a partner that fills your needs (and vice versa) and you two will enjoy each other.