The Denver Public Library Friends Foundation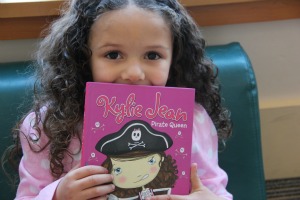 The Denver Public Library Friends Foundation enriches our community by building support and raising money to enhance the Library's programs and services.
When you join us, you'll:
Encourage over 40,000 kids to keep their love for reading alive thanks to our hugely successful Summer of Reading program

Assist thousands of parents and their children with English language, citizenship and literacy programs

Help many grateful adults connect to the world with expert technology assistance

Put thousands of new books, CDs and DVDs on the shelves every year
Join Our Mailing List
---
Now open
at the Central Library!
Monday - Friday, 10 am - 4 pm
October 10 is World Mental Health Day
Posted on 10/05/2015
Mental health is finally making its way to the forefront of society. For years, it was taboo to even talk about mental health, and now, we're becoming more aware of how we can promote it in our communities and within ourselves. When we confront the topic and educate people, we decrease suicides and other harmful events. But first, it is imperative to educate yourself. Take time on October 10 to research more about mental health. For now, here are three ways to promote it within your community:
Suicide prevention fundraiser—If you are passionate about mental health but not sure how to express it, try organizing a fundraiser. You can hand out suicide prevention pamphlets and provide access and knowledge to confidential providers.
Talk about mental health—The most important way to promote mental health is to talk about it and erase the stigma. Talk about treatment, symptoms and the harmful effects of not treating depression or other mental health diseases.
Be understanding—One in five people have been affected by depression in their lifetime. Be a loyal friend, even through the tough times, and help your friends and families who may be suffering from depression.