The Denver Public Library Friends Foundation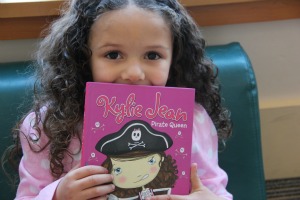 The Denver Public Library Friends Foundation enriches our community by building support and raising money to enhance the Library's programs and services.
When you join us, you'll:
Encourage over 40,000 kids to keep their love for reading alive thanks to our hugely successful Summer of Reading program

Assist thousands of parents and their children with English language, citizenship and literacy programs

Help many grateful adults connect to the world with expert technology assistance

Put thousands of new books, CDs and DVDs on the shelves every year
Join Our Mailing List
---
Now open
at the Central Library!
Monday - Friday, 10 am - 4 pm
International Day of Peace
Posted on 09/21/2015
September 21st is no ordinary day—it is International Day of Peace. This is a United Nations day dedicated to world peace and the absence of war and violence. The first International Day of Peace was celebrated in 1982 and still celebrated today as a preventive means to reduce war sustainably. Here's a few ways you can do your part to spread love on September 21st.
Meditation—No single person can stop war unless you're Mahatma Ghandi or Nelson Mandela. Most of us just want to make the world a better place as much as we possibly can. Try meditation to put you in a loving, kind mindset everyday.
Random Acts of Kindness—Spread love throughout your life with simple acts of kindness. It doesn't have to be big or expensive. Just tell someone a compliment or gather a few of their favorite things when they're having a bad day.
Refugee Aid Kits—Countless families are constantly seeking refuge from their war-torn countries. Many lose all their valuables, belongings and even family members throughout the process of finding a new home. You can help them with refugee aid kits. Contact your local refugee agency and they'll help you gather items to send.