The Denver Public Library Friends Foundation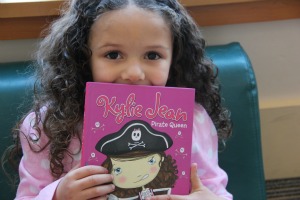 The Denver Public Library Friends Foundation enriches our community by building support and raising money to enhance the Library's programs and services.
When you join us, you'll:
Encourage over 40,000 kids to keep their love for reading alive thanks to our hugely successful Summer of Reading program

Assist thousands of parents and their children with English language, citizenship and literacy programs

Help many grateful adults connect to the world with expert technology assistance

Put thousands of new books, CDs and DVDs on the shelves every year
Join Our Mailing List
---
Now open
at the Central Library!
Monday - Friday, 10 am - 4 pm
How a Nap Spreads Positivity
Posted on 09/07/2015
Whether you're working a night shift, all day in the hot sun or from 9-to-5 in a cubicle, a simple 10-minute nap could make the difference between being a happy, positive person or being down in the dumps. Spread a little love throughout your life by being kind to yourself. If everyone took a nap everyday, the world might be a little better. Here's three ways a nap can help you be happier:
Lifts your spirits—As a child, you would get cranky if you hadn't napped. Well, it's not much different as an adult. Our mood sours, and we become lethargic if we don't rest the body and mind. Treat yourself to a nap.
Increases creativity—Scientists have found that creativity is more fluid after being rejuvenated by a nap. More creative ideas leads to positive solutions and positive life outlooks. Spread positivity through an essential nap.
Zaps stress—A mini-vacation can be attained by a simple 10-minute nap. If you feel happy, that'll breed happiness in your home, work and overall life. If you are joyful, then life surrounds you with warm cheeriness.