The Denver Public Library Friends Foundation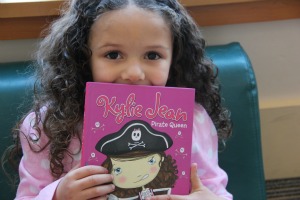 The Denver Public Library Friends Foundation enriches our community by building support and raising money to enhance the Library's programs and services.
When you join us, you'll:
Encourage over 40,000 kids to keep their love for reading alive thanks to our hugely successful Summer of Reading program

Assist thousands of parents and their children with English language, citizenship and literacy programs

Help many grateful adults connect to the world with expert technology assistance

Put thousands of new books, CDs and DVDs on the shelves every year
Join Our Mailing List
---
Now open
at the Central Library!
Monday - Friday, 10 am - 4 pm
Green Cleaning Tips
Posted on 08/31/2015
We commonly clean our home to get rid of toxins, pollutants and to keep us healthy, but what if those products we use to clean are actually doing more harm than good? 17,000 petrochemicals (chemical products derived from petroleum) are available for home use, but only 30 percent of them have been tested for exposure to human health. Synthetic chemicals account for many of the products in our lives and can eventually lead to cancer through exposure. Take precaution and protect yourself and your family with these three tips:
Use the right products—Take a look at the cleaning products you use now. Do they have peroxide in them? Do they say "100 percent organic" or "EPA-approved" on the label? If not, then it may be time to toss them. Look for green cleaning products at your local superstore with the correct labels. Carefully throw away your old cleaners at chemical recycling sites in your community.
Check your air quality—Keep your family out of harm's way with good indoor air quality. Most times, the air inside a home or office is at a higher risk for toxins than the air outside. Improve your home air quality by keeping the windows open as much as possible, especially when cleaning or painting the inside of the house.
Clean up germs—We usually jump to antibacterial and antimicrobial cleaners for messes, but it's more important to use the right products in the right way. Antibacterial products aren't more effective than regular soap and warm water, and they actually increase the risk of super germs that survive chemical cleaners.