The Denver Public Library Friends Foundation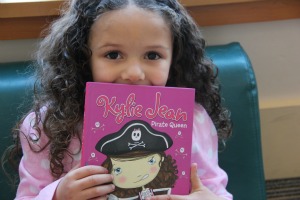 The Denver Public Library Friends Foundation enriches our community by building support and raising money to enhance the Library's programs and services.
When you join us, you'll:
Encourage over 40,000 kids to keep their love for reading alive thanks to our hugely successful Summer of Reading program

Assist thousands of parents and their children with English language, citizenship and literacy programs

Help many grateful adults connect to the world with expert technology assistance

Put thousands of new books, CDs and DVDs on the shelves every year
Join Our Mailing List
---
Now open
at the Central Library!
Monday - Friday, 10 am - 4 pm
What is Humanitarianism?
Posted on 08/17/2015
World Humanitarian Day is August 19, and it is "a time to recognize those who face danger and adversity in order to help others," as described by the United Nations. To explain it in plain terms, World Humanitarian Day is dedicated to those who spend their lives making other people's lives better, and they, themselves, suffer. But you may be asking: what is humanitarianism? Humanitarianism is a moral of kindness, benevolence, and sympathy extended to all human beings. If you're looking to give back to your fellow human beings, try these things to add more humanitarianism to the world:
Help the homeless—Homelessness is a nationwide epidemic and no one quite knows how to find a solution. But, you can do your part by visiting a homeless shelter. Help prepare food, make blankets or donate children's games to the shelter. Maybe you can teach someone a particular skill they can use in the workforce. There's always some way you can contribute.
Visit the elderly—Care for human beings by visiting the elderly. Many nursing homes and older hospital patients are suffering from familial problems and illnesses. Many of them just want to "tell their story" before they pass on. Sit down and make an elderly person feel loved and cared for by listening to them.
Stand up to bullying—A simple gesture can set off a lifelong change. Stand up and defend a victim of bullying in your community. It could be at school, at work or even on the street. If you hear someone say something hateful to another person, then defend the victim and spread kindness.