The Denver Public Library Friends Foundation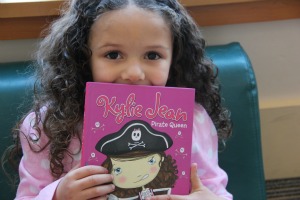 The Denver Public Library Friends Foundation enriches our community by building support and raising money to enhance the Library's programs and services.
When you join us, you'll:
Encourage over 40,000 kids to keep their love for reading alive thanks to our hugely successful Summer of Reading program

Assist thousands of parents and their children with English language, citizenship and literacy programs

Help many grateful adults connect to the world with expert technology assistance

Put thousands of new books, CDs and DVDs on the shelves every year
Join Our Mailing List
---
Now open
at the Central Library!
Monday - Friday, 10 am - 4 pm
Spread Goodwill for Children
Posted on 08/10/2015
August 12 is International Youth Day, an awareness day designated by the United Nations. International Youth Day is to spread awareness of the cultural and legal issues of today's youth. A new issue is emphasized each year on August 12. While the theme for 2015 is Youth Civic Engagement, the emphasized issue for youth in 2014 was mental health awareness. Below we break down the issue promoted by International Youth Day 2014:
Understand mental health—Although this once was a taboo and controversial subject, mental health has stepped into the forefront as a public issue. Depression, anxiety and many other mental health diseases are more common than believed and need an equal amount of treatment as any other disease.
Talk about mental health—Arm yourself with the correct lingo to talk about mental health issues. There are mental health diseases which are treated through medication and a therapist (not a shrink). Visit mentalhealth.gov for more information about mental health.
How to promote mental health—Diseases stem from body issues to substance-abuse to genetic psychotic disorders. Suicide is ranked as the number four most common death behind heart disease. If you see warning signs in a loved one: sadness, isolation, losing interest, make sure to seek help for them.