The Denver Public Library Friends Foundation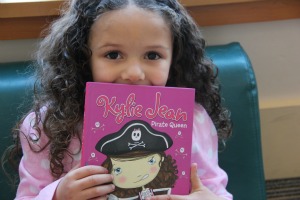 The Denver Public Library Friends Foundation enriches our community by building support and raising money to enhance the Library's programs and services.
When you join us, you'll:
Encourage over 40,000 kids to keep their love for reading alive thanks to our hugely successful Summer of Reading program

Assist thousands of parents and their children with English language, citizenship and literacy programs

Help many grateful adults connect to the world with expert technology assistance

Put thousands of new books, CDs and DVDs on the shelves every year
Join Our Mailing List
---
Now open
at the Central Library!
Monday - Friday, 10 am - 4 pm
International Day of Friendship
Posted on 07/27/2015
July 30 is a whole day dedicated to celebrating the beautiful friendships throughout the world, otherwise known as International Day of Friendship. The day is most heavily celebrated in South African and South American countries, but is spreading in popularity. There are no set traditions in how to celebrate International Friendship Day, so here are three ways to show your friends how much you love them:
Flowers or a plant—Pick out your friend's favorite flower or plant, like a daisy or little basil plant. It's a simple, inexpensive gift that any friend would love.
Their favorite things—Since it's International Day of Friendship, dedicate the day to all of their favorite things to do. Take them to their favorite restaurant, to the park or to the movies—whatever they choose.
Gift basket—If you can't dedicate the whole day to your friendship, then create a simple gift basket with of few of their favorite things. Fill it with their favorite candy, gift card or movie.