The Denver Public Library Friends Foundation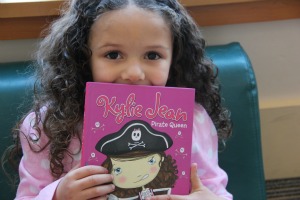 The Denver Public Library Friends Foundation enriches our community by building support and raising money to enhance the Library's programs and services.
When you join us, you'll:
Encourage over 40,000 kids to keep their love for reading alive thanks to our hugely successful Summer of Reading program

Assist thousands of parents and their children with English language, citizenship and literacy programs

Help many grateful adults connect to the world with expert technology assistance

Put thousands of new books, CDs and DVDs on the shelves every year
Join Our Mailing List
---
Now open
at the Central Library!
Monday - Friday, 10 am - 4 pm
Summer Volunteering Ideas
Posted on 06/08/2015
Give back to your community and enjoy your time outside when the sun is shining and weather is nice. Volunteering during the summer is a great way to introduce philanthropy to your kids and get the whole family involved. With minimal effort, you can improve your community, spend time with family and friends, and enjoy nature. Here are three summer volunteering ideas:
Camp counselor—Join in the fun with your kids and participate in summer camp. Many summer camps are always looking for volunteers and counselors. It's a great way to enjoy the outdoors and give back. Volunteer at your kids' camp or help out with a different one.
Park cleanup—If you enjoy your time at the park, then give back by participating in a monthly cleanup of community parks. Contact your local parks and recreation organizations to plan a group cleanup.
Marathon fundraisers—Support your favorite organizations by organizing marathon fundraisers in the summer. Invite your friends and family to participate and enjoy the lovely weather while giving back.