The Denver Public Library Friends Foundation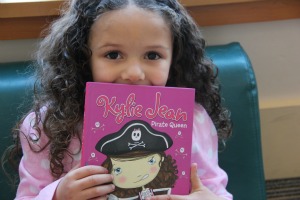 The Denver Public Library Friends Foundation enriches our community by building support and raising money to enhance the Library's programs and services.
When you join us, you'll:
Encourage over 40,000 kids to keep their love for reading alive thanks to our hugely successful Summer of Reading program

Assist thousands of parents and their children with English language, citizenship and literacy programs

Help many grateful adults connect to the world with expert technology assistance

Put thousands of new books, CDs and DVDs on the shelves every year
Join Our Mailing List
---
Now open
at the Central Library!
Monday - Friday, 10 am - 4 pm
Farmer's Markets Give Back
Posted on 06/01/2015
Experience one of the best community events of the summer season—go to a farmer's market. Not only is it enjoyable with family and friends, it's a community centerpiece that continues to give back every year. Support your local community by stocking up on produce from the market. Here are just a few ways farmer's markets give back to each community:
Encourages farmers—When you visit the grocery store, you'll find products from all over the world, but when farmer's market season rolls around, it's important to give back to your community's farmers. The exchange boosts the economy and encourages farmers to keep selling their goods, which are unique to the community you live in.
Provides free entertainment—An important part of being an active citizen is realizing that not everyone may be as fortunate as you. Although it costs to buy produce, farmer's markets provide great family fun at no cost; it's free to go. It's a great way to teach kids the importance of family, community and healthy food choices.
Cultivates a community—During the summer, farmer's markets often act as community centerpieces. In your city, there may be more than one to provide neighborhoods specific markets they can attend. Each farmer's market is unique to the people, the street music, the smells of candied almonds or kettle corn and many more. People rally behind their farmer's markets and create a community.