The Denver Public Library Friends Foundation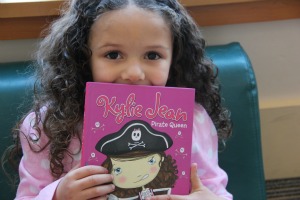 The Denver Public Library Friends Foundation enriches our community by building support and raising money to enhance the Library's programs and services.
When you join us, you'll:
Encourage over 40,000 kids to keep their love for reading alive thanks to our hugely successful Summer of Reading program

Assist thousands of parents and their children with English language, citizenship and literacy programs

Help many grateful adults connect to the world with expert technology assistance

Put thousands of new books, CDs and DVDs on the shelves every year
Join Our Mailing List
---
Now open
at the Central Library!
Monday - Friday, 10 am - 4 pm
How to Honor Mother's Day Every Day
Posted on 05/11/2015
Mother's Day was Sunday, May 10, but just because Mother's Day is one designated day a year doesn't mean you can't celebrate it more often. Honor the important women in your life by giving gifts that give back. They'll be touched that you thought of them while volunteering and donating to a local nonprofit. Here are three simple ways to give back in honor of your mother every day:
Donate to a women's shelter—Pay it forward and help another mother get back on her feet. Donate clothes, household items or food to a local women's shelter. Extend the kindness and write a Thank You card for the mothers at the shelter.
Volunteer at a community garden—In lieu of giving a bouquet to your mom, why don't you plant some flowers? Spend some quality time with your mother by participating in a local community garden. Pick up a package of seeds of your mother's favorite flowers and plant them together.
Donate in honor of your mom—Whether it was your mom, aunt, sister or other influential woman that supported you throughout life, donate to your favorite local nonprofit in their name. Write them a kind card and tell them about the organization.