The Denver Public Library Friends Foundation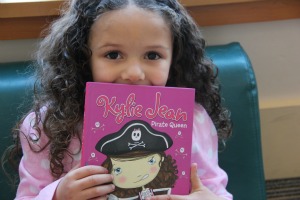 The Denver Public Library Friends Foundation enriches our community by building support and raising money to enhance the Library's programs and services.
When you join us, you'll:
Encourage over 40,000 kids to keep their love for reading alive thanks to our hugely successful Summer of Reading program

Assist thousands of parents and their children with English language, citizenship and literacy programs

Help many grateful adults connect to the world with expert technology assistance

Put thousands of new books, CDs and DVDs on the shelves every year
Join Our Mailing List
---
Now open
at the Central Library!
Monday - Friday, 10 am - 4 pm
How Getting More Sleep Makes You an Altruistic Person
Posted on 03/23/2015
You don't have to give millions to charity or volunteer 10 hours a week to be an altruistic person; you can give back in small ways, like living your everyday life in an uplifting way. When you feel your best, people are fueled by that positivity. Like William Arthur Ward said, "A warm smile is the universal language of kindness." But feeling your best means getting sufficient sleep.
You're much less likely to be a positive person if you sleep less than seven hours a night, like more than half of American adults. March 20 was National Sleep Day which promotes healthy living by getting seven to nine hours of sleep each night. You can restore hope and spread kindness just by getting one more hour of sleep. Here are three benefits to sufficient sleep:
Less irritable—This is a no-brainer; if you feel less irritated then you're more likely to help someone and speak the universal language of kindness. Ample sleep decreases irritability and makes life easier and happier. During sleep, your brain removes toxins, but if you get less sleep, those toxins stay in your brain and influence your mood. Create a sleep schedule and stick to it.
Higher moral judgement—Sleep deprivation affects our interpretation of everyday events. Since we don't assess situations accurately, our reaction and judgement is impaired. In our fast-paced world, it's easy to become lost in yourself, especially with lack of sleep. With more sleep, you're more likely to have higher moral judgement. You'll identify when people need help and follow through by helping them.
Reduced stress—Stress causes tension, anxiety, poor concentration, depression and apathy. We all naturally become stressed sometimes, but it's important to know how to manage it. Sleeping seven to nine hours each night without the use of medication can dramatically reduce the feeling of stress. You'll be more likely to laugh, smile and be a kinder person.