The Denver Public Library Friends Foundation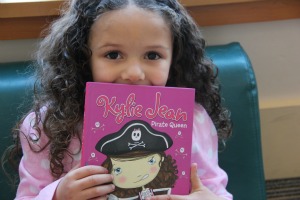 The Denver Public Library Friends Foundation enriches our community by building support and raising money to enhance the Library's programs and services.
When you join us, you'll:
Encourage over 40,000 kids to keep their love for reading alive thanks to our hugely successful Summer of Reading program

Assist thousands of parents and their children with English language, citizenship and literacy programs

Help many grateful adults connect to the world with expert technology assistance

Put thousands of new books, CDs and DVDs on the shelves every year
Join Our Mailing List
---
Now open
at the Central Library!
Monday - Friday, 10 am - 4 pm
How to Travel Sustainably
Posted on 03/09/2015
On one hand, traveling expands our world and provides us with rich, one-of-a-kind experiences. On the other hand, traveling increases our carbon footprints greatly. Traveling is a fuel-guzzling experience from airplanes to cars to all the on-the-go disposable items we consume. But, there are ways to cut down on your personal carbon footprint while traveling the world. Here are three tips to travel sustainably:
Avoid bottled water—A simple way to cut down on landfill items is to carry your own water bottle. Look for descriptions of water bottles like "BPA-free" to avoid cancer-causing chemicals in plastics. Did you know the U.S. population consumes 1,500 plastic water bottles every second? Not to mention only 20 percent of water bottles are recycled. Pick up your own water bottle to help the environment.
Take public transportation—Although this may not be viable to every place you travel, take public transportation as much as possible. Public transportation reduces pollution by 40 percent. Look into metro lines in New York City, Chicago and Los Angeles. Every hotel provides public transportation maps; all you have to do is ask.
Eat, drink locally—Before you travel, scout out fun, local restaurants, bars and farmer's markets to visit that feature local food producers. On average, our food travel 1,500 miles before ending up on our dinner plate. Support local food producers that use less pollution. Buying food locally eliminates all that fuel-guzzling.