The Denver Public Library Friends Foundation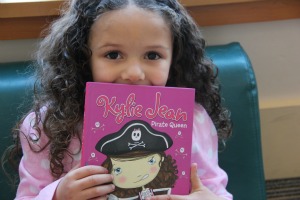 The Denver Public Library Friends Foundation enriches our community by building support and raising money to enhance the Library's programs and services.
When you join us, you'll:
Encourage over 40,000 kids to keep their love for reading alive thanks to our hugely successful Summer of Reading program

Assist thousands of parents and their children with English language, citizenship and literacy programs

Help many grateful adults connect to the world with expert technology assistance

Put thousands of new books, CDs and DVDs on the shelves every year
Join Our Mailing List
---
Now open
at the Central Library!
Monday - Friday, 10 am - 4 pm
March 8 is International Women's Day
Posted on 03/02/2015
First observed on February 28, 1909 in New York, Women's Day began as a strike of the International Ladies' Garment Workers' Union. Banding together for better wages, better work environment and better treatment, these women participated in a Women's rights movement. Although celebrated around the world every year, in 1977 the United Nations General Assembly proclaimed March 8 as the official UN day celebrating women's rights and world peace. Partly observed as a hybrid of Valentine's Day and Mother's Day, the day also expresses urgency in equality of women throughout the world. Here are a few ideas to celebrate International Women's Day on Sunday, March 8:
Volunteer in a women's organization—Increase sense of self by offering girls and women support by volunteering. Look at nonprofits and mentoring organizations that allow the chance to connect one-on-one. By volunteering or mentoring, you will inspire confidence and impact the women you help.
Donate to a nonprofit—There are countless organizations around the world whose mission is to help young girls and women succeed and achieve prosperity. Research for local chapters of Global Girls Fund, women's abuse shelters and other organizations. Not only are you helping women, but you're helping girls and women in your own community.
Address and reflect on issues—Educate yourself on historical and modern women's issues. Take a look at the suffrage movement and feminism. What do they mean to you? You could also tell the important women in your life, "Thank you."