The Denver Public Library Friends Foundation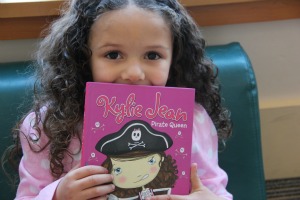 The Denver Public Library Friends Foundation enriches our community by building support and raising money to enhance the Library's programs and services.
When you join us, you'll:
Encourage over 40,000 kids to keep their love for reading alive thanks to our hugely successful Summer of Reading program

Assist thousands of parents and their children with English language, citizenship and literacy programs

Help many grateful adults connect to the world with expert technology assistance

Put thousands of new books, CDs and DVDs on the shelves every year
Join Our Mailing List
---
Now open
at the Central Library!
Monday - Friday, 10 am - 4 pm
Back Bends May Lead to Benevolence
Posted on 02/23/2015
Yoga can be intimidating, but once you try a class, you'll feel all the physical and mental health benefits. This Eastern practice has proliferated throughout the West with more than 20 million Americans practicing yoga. Scientific research has shown a multitude of benefits from yoga, even more than traditional exercise like weight lifting and running. Notably, the practice of yoga teaches students to be more forgiving, more loving and spread kindness throughout the world. By practicing yoga, you may live a more altruistic life. Here are just a few more of the benefits of yoga:
Relieves stress—Yoga allows you to take a break from your smartphone, agenda and hectic lifestyle. Clearing your mind and focusing on mastering yoga poses allows a mental hiatus. Meditation at the end of class helps relieve stress, too. Relieving stress means less physical ailments, less mental ailments, and more youthful-looking skin.
Strength training and flexibility—Yoga encourages flexibility by continually stretching throughout the practice. By holding one pose for a minute or two, your body is lifting and holding its own body weight. After practicing for awhile, you'll notice a considerable increase in muscle mass.
Increases cardio health—While yoga is a great strength training and flexibility exercise, it also increases heart health by infusing cardio. Increase your metabolism and heart health while moving quickly into different poses. It's the best of the both worlds.