The Denver Public Library Friends Foundation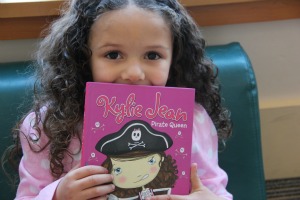 The Denver Public Library Friends Foundation enriches our community by building support and raising money to enhance the Library's programs and services.
When you join us, you'll:
Encourage over 40,000 kids to keep their love for reading alive thanks to our hugely successful Summer of Reading program

Assist thousands of parents and their children with English language, citizenship and literacy programs

Help many grateful adults connect to the world with expert technology assistance

Put thousands of new books, CDs and DVDs on the shelves every year
Join Our Mailing List
---
Now open
at the Central Library!
Monday - Friday, 10 am - 4 pm
How To Commemorate Martin Luther King, Jr. Day
Posted on 01/19/2015
January 19 is Martin Luther King, Jr. Day and it is important to reflect on the freedom that he and his followers fought so hard for. King spoke eloquently on love rising above all: "I have decided to stick with love. Hate is too great a burden to bear." Spread the love for all mankind by commemorating Martin Luther King, Jr. Day. Here are four ways to reflect on the amazing work by Dr King:
Volunteer for current causes—Dr. King expressed the importance of persistence of love and nonviolent activism. Take the day to volunteer to fight current injustices that plague our society. Whether it's mentoring an underprivileged child or participating in a nonviolent demonstration, take a moment to appreciate the volunteerism of Martin Luther King, Jr.
MLK Day march—Many communities around the nation have public demonstrations of Martin Luther King, Jr. Day. Research what events your community may be supplying to commemorate MLK Day. Many communities orchestrate MLK Day marches to reflect the road to freedom he spoke about.
Teach your kids—MLK Day is a great learning moment for children. Take your children to volunteer or to a MLK Day march and teach them about the civil rights movement. Talk to them about inequality and how Martin Luther King, Jr. was a leader of nonviolent civil disobedience.
Attend a human rights seminar—If you live near a college, inquire about a featured human rights seminar or speaker the college may be hosting. Many colleges and universities use MLK Day as a poignant learning moment and invite students as well as community members to critically think about the civil rights movement.