The Denver Public Library Friends Foundation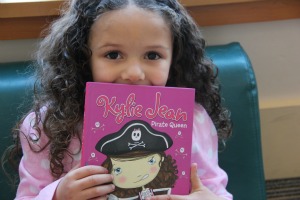 The Denver Public Library Friends Foundation enriches our community by building support and raising money to enhance the Library's programs and services.
When you join us, you'll:
Encourage over 40,000 kids to keep their love for reading alive thanks to our hugely successful Summer of Reading program

Assist thousands of parents and their children with English language, citizenship and literacy programs

Help many grateful adults connect to the world with expert technology assistance

Put thousands of new books, CDs and DVDs on the shelves every year
Join Our Mailing List
---
Now open
at the Central Library!
Monday - Friday, 10 am - 4 pm
Have a Healthier New Year
Posted on 12/29/2014
Good lifelong health is achievable with just a couple simple steps. Audit your diet, exercise and sleep habits, along with stress management to feel better and healthier. To live a healthier life, remember to create small, manageable goals for long-term success. Here's a short list of action items:
Eat your vegetables—Whether we know it or not, we're usually pretty picky eaters. Some of us don't even eat one serving of vegetables on a daily basis. With the new year, start incorporating more vegetables into your diet. Vegetables reduce the risk of developing cancers and improve our physical and mental health greatly.
Exercise daily—Exercise is essential to being healthy. All you need is 30 minutes of exercise a day to improve eyesight, bone density, lean muscle and immune system. Exercise also releases endorphins which can uplift your mood.
Sleep better—Make a goal to sleep better and for more time. If you need to, schedule it into your planner. Make sure to get 7 or 8 hours of uninterrupted sleep. Create a routine before you go to bed, drink chamomile tea and sleep in a cold, dark room. This will help you feel well-rested.
Reflect on life—Give yourself time to relax, decompress and reflect on life. Make sure that you are not overworking yourself and falling into depression or a stressful pattern. Take time to breathe, meditate and love yourself.