The Denver Public Library Friends Foundation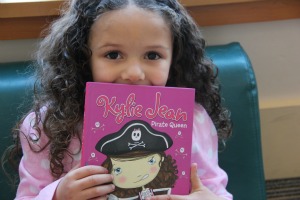 The Denver Public Library Friends Foundation enriches our community by building support and raising money to enhance the Library's programs and services.
When you join us, you'll:
Encourage over 40,000 kids to keep their love for reading alive thanks to our hugely successful Summer of Reading program

Assist thousands of parents and their children with English language, citizenship and literacy programs

Help many grateful adults connect to the world with expert technology assistance

Put thousands of new books, CDs and DVDs on the shelves every year
Join Our Mailing List
---
Now open
at the Central Library!
Monday - Friday, 10 am - 4 pm
4 Ways to Teach Your Kids About Giving
Posted on 12/15/2014
With Black Friday, Cyber Monday and all the advertisements, it's easy to lose sight of the real meaning of the holidays. Especially for children, as they may become increasingly fixated on receiving gifts, but not giving. Express the true significance of the holiday season to kids in these four ways:
Educate them—First start teaching your children about the importance of giving by talking to them about the less fortunate. Explain to them how other children around the country and the world may be living. Reassure them it's okay to be excited about presents, but that it's imperative to give back.
Volunteer at a homeless shelter—There's no better education than seeing the less fortunate first-hand. Set up a time to volunteer at the local homeless shelter with your kids. Discuss beforehand what they might see or hear. Afterwards, process the volunteering experience together.
Donate toys—Start a new tradition and ask your children to pick out a couple toys to donate to children who might not otherwise receive one. Encourage them to write a nice holiday card to spread cheer along with the donation.
Get crafty for presents—Extend the giving lesson by showing them meaningful presents are better than store-bought items. Brainstorm handmade gifts you and your children could create. The simpler, the better. Whether it's decorating picture frames or a macaroni necklace, teach them it's the thought that truly counts, not the price tag.