The Denver Public Library Friends Foundation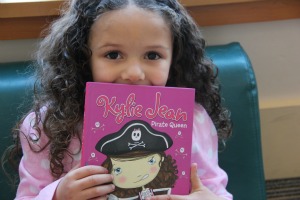 The Denver Public Library Friends Foundation enriches our community by building support and raising money to enhance the Library's programs and services.
When you join us, you'll:
Encourage over 40,000 kids to keep their love for reading alive thanks to our hugely successful Summer of Reading program

Assist thousands of parents and their children with English language, citizenship and literacy programs

Help many grateful adults connect to the world with expert technology assistance

Put thousands of new books, CDs and DVDs on the shelves every year
Join Our Mailing List
---
Now open
at the Central Library!
Monday - Friday, 10 am - 4 pm
3 Important Snow Safety Tips
Posted on 12/08/2014
Winter officially begins on December 21, but many people across the country have already felt its wrath. Wintry weather means more dangerous conditions for driving, bicycling and even walking. Unfortunately, emergency room visits—related to snow and ice accidents—spike during December and January. Take extra precaution before venturing into the risky weather conditions. Here are tips to be safe this winter for pedestrians, cyclists and motorists:
Pedestrians—Dress for the weather: gloves, scarves, heavy-duty socks and boots, coat and hat. Walk slowly and carefully. Be aware of ice on sidewalks and give yourself plenty of time to get where you need to go. Because of the sun rays reflecting on snow, protect any visible skin with sunscreen and protect your eyes with sunglasses. Avoid walking at night, if possible.
Cyclists—Avoid cycling directly on snow or ice; wait for clearing or melting. Check your gears and brakes for ice and dirt before traveling outside. Always watch for black ice, a thin and clear sheet of ice that is especially dangerous because it looks like dry pavement.
Motorists—Only drive if necessary. Slow down and keep a safe distance in relation to other motorists. Keep your gas tank full, and scrape all the snow and ice from your vehicle's hood, roof, windows and lights before driving. Lastly, always be aware of black ice and other hazardous road conditions.