The Denver Public Library Friends Foundation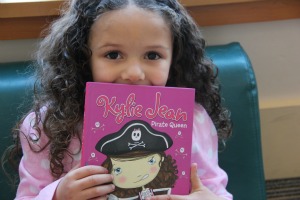 The Denver Public Library Friends Foundation enriches our community by building support and raising money to enhance the Library's programs and services.
When you join us, you'll:
Encourage over 40,000 kids to keep their love for reading alive thanks to our hugely successful Summer of Reading program

Assist thousands of parents and their children with English language, citizenship and literacy programs

Help many grateful adults connect to the world with expert technology assistance

Put thousands of new books, CDs and DVDs on the shelves every year
Join Our Mailing List
---
Now open
at the Central Library!
Monday - Friday, 10 am - 4 pm
Give Back this Veterans Day
Posted on 11/10/2014
The Treaty of Versailles was signed on June 28, 1919 as the official end of World War I. Armistice Day was observed on November 11, 1919 to recognize the day fighting actually ceased in 1918. Congress declared an official observance of Armistice Day in 1926. Many years later, President Eisenhower declared November 11, 1954 as Veterans Day to honor all veterans who served the United States during war or peacetime. Pay tribute to those who have sacrificed for our safety by giving back this Veterans Day. Here are a few ways to honor veterans:
Local Veterans Assistance—Say Thank You to veterans by helping them with everyday duties. Most communities have a local veterans assistance organization that aids veterans with grocery shopping, cleaning house and other errands. Contact them to get involved.
Hospital Volunteering—Like every hospital, Department of Veterans' Affairs hospitals rely on a base of volunteers for support for their patients. Volunteers are given a wide range of duties and greatly impact the lives of the veterans there.
Donate—Don't have time to volunteer? Life is busy, and you may not be able to spare the time. Many organizations benefiting veterans need financial assistance throughout the year. Take a couple minutes on November 11 to donate to a veterans organization.
Community Fundraisers—Check at community centers, schools and religious centers for fundraisers to benefit veterans. Many organizations throughout the nation participate in Veterans Day with local activities. Join in with friends or family to honor those who have served.