The Denver Public Library Friends Foundation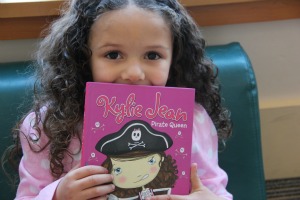 The Denver Public Library Friends Foundation enriches our community by building support and raising money to enhance the Library's programs and services.
When you join us, you'll:
Encourage over 40,000 kids to keep their love for reading alive thanks to our hugely successful Summer of Reading program

Assist thousands of parents and their children with English language, citizenship and literacy programs

Help many grateful adults connect to the world with expert technology assistance

Put thousands of new books, CDs and DVDs on the shelves every year
Join Our Mailing List
---
Now open
at the Central Library!
Monday - Friday, 10 am - 4 pm
3 Reasons to do Art Therapy
Posted on 09/15/2014
As life becomes busier and busier, we forget to pay attention to ourselves physically and mentally. If you do not take time to reflect on your mental health, it will likely result in a period of sluggishness and decrease in productivity and happiness. Doing creative activities can activate parts of the brain that are rarely used and bring tranquility to your life. Pick up painting, pottery, or drawing. Try art therapy to reduce anxiety, increase self-esteem and reconcile emotional conflicts.
Reduce Anxiety—Take a deep breath, close your eyes, exhale. Doing creative activities reminds us to relax. All those worries about work and life just slip away as you mindfully paint, draw or any other creative activity. Try to meditate as you relax with art.
Increase Self-Esteem—>Insecurities will disappear as you become in tune with your creativity. You will find confidence and increase your happiness with creative activities. Try art therapy at least once a week. Set aside 30 minutes to be alone, create a piece of art and build your new-found confidence.
Reconcile Emotional Conflicts—Express your emotions through art. Sometimes it is hard to say what we are feeling. Use art therapy as an opportunity to express what you wish you could say. This will help you realize your true feelings and help you find happiness in your life. Art therapy facilitates a moment of meditation and relaxation.