The Denver Public Library Friends Foundation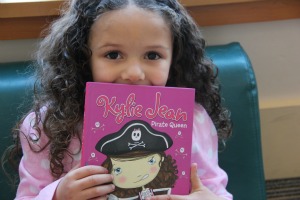 The Denver Public Library Friends Foundation enriches our community by building support and raising money to enhance the Library's programs and services.
When you join us, you'll:
Encourage over 40,000 kids to keep their love for reading alive thanks to our hugely successful Summer of Reading program

Assist thousands of parents and their children with English language, citizenship and literacy programs

Help many grateful adults connect to the world with expert technology assistance

Put thousands of new books, CDs and DVDs on the shelves every year
Join Our Mailing List
---
Now open
at the Central Library!
Monday - Friday, 10 am - 4 pm
3 Great Ways to Make a Back-to-School Donation
Posted on 08/11/2014
August is almost halfway over, and that means that a new school year is right around the corner. Notebooks will need to be bought, pantries will need to be stocked and long division will need to be reviewed, all before the first day of school. It might seem like August and September are too packed with errands and activities to make a thoughtful donation, but these ideas will help you make a big difference without adding extra items to your to-do list:
- Donate school supplies. Many families can't afford to purchase all of the school supplies their children needs. Check with your school or look for a local school supply drive. You can contribute anything from a pack of No. 2 pencils to backpacks.
- Ask principals, teachers, secretaries, nurses and other members of the school staff what they need. Often members of a school's staff will pay for necessary classroom items out-of-pocket so that they don't have to place an additional burden on students' families. Asking them what supplies they need for their offices and classrooms is extremely kind and will ultimately benefit the entire school.
- Find a food backpack program. Several awesome organizations have backpack programs that send food home with children on nights and weekends so that they don't have to go hungry or miss out on eating nutritious food. Before you go grocery shopping for all of the sack lunches you'll be packing, check out one of these organizations' list of food items that they're looking for.